1. Login to AiTrillion & head over to templates

2. Choose the create template option


3. Opt for the new beta design editor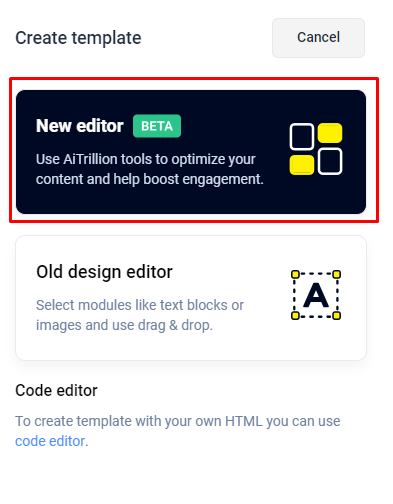 4. You will see a screen similar to the one below. Click on Blocks


5. Find the block for images. Click+hold that block and drag it to the layout area.

6. Click on the image block to open up the image settings area.

7. This Image settings area has multiple features.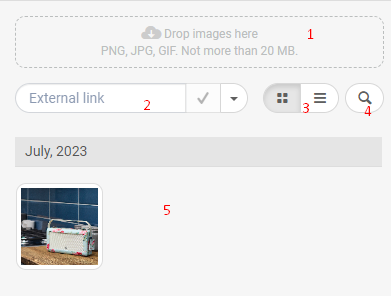 1. Uploader: A drag and Drop Image uploader. You can click this to browse for your choice of image as well, if you do not wish to drag and drop.

2. External Link: An external linkup. You can use this to bring in images hosted on an external platform.

3. Imager Viewer: A gallery or list view of of images already uploaded.

4. Search: Search for images already uploaded using this tool.

5. Gallery: This allows you to see images already uploaded.

8. To add our choice of image we need to drag and drop in image image into the uploader area specified as 1 (above). If you do not want to drag and drop, clicking on the same area will allow you to browse for a file. Post your upload, you can make settings specific to this image and the block assigned by clicking on the image that was uploaded. Settings include: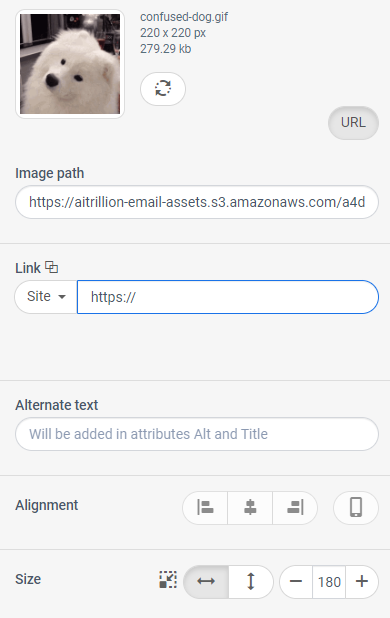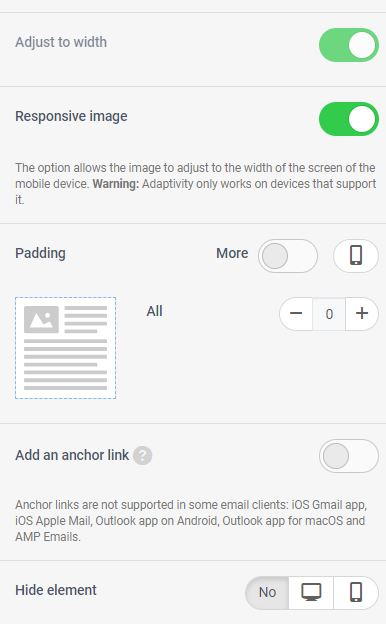 Note: You can upload only PNG, JPG and GIF and upload sizes cannot be higher than 20mb.
9. Post this setting you would find that your chosen image is uploaded to the block you created in step 5.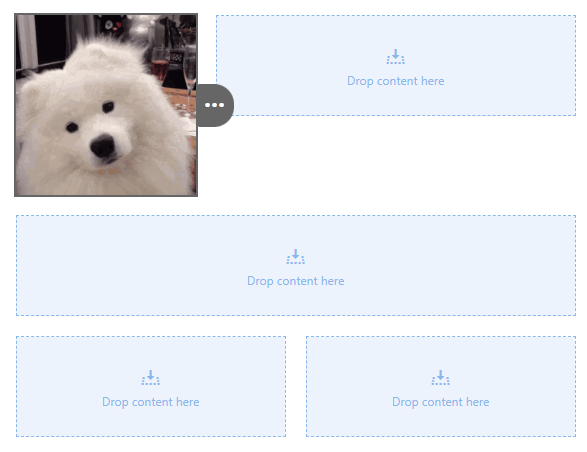 10. If you need to make changes to this image or add a completely new image in its place, hover over the image in the layout section, delete the same from the pullout on the right and then repeat the steps from step of this KB.