The Order Summary Block, when sent out in an automation, works best and shall be different for each customer
1. Login to AiTrillion & head over to templates

2. Choose the create template option


3. Opt for the new beta design editor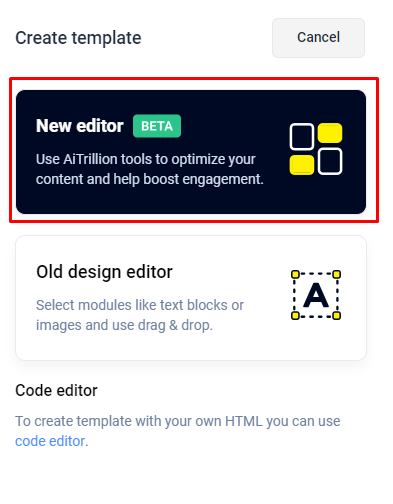 4. You will see a screen similar to the one below. Click on Blocks


5. Find the block for Order Summary.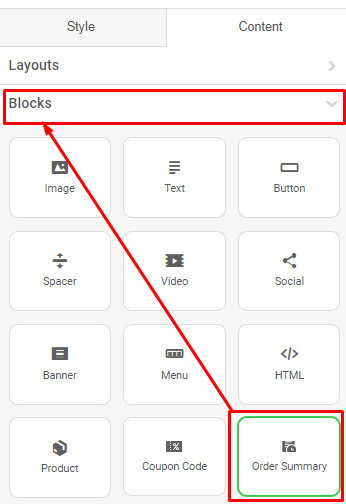 6. Click + hold and drag+drop it to the design area.


7. As soon as you drop the block in the design area the order summary will be loaded. This, when sent out in an automation, shall be different for each customer
8. Settings pertaining to the block can be modified by clicking on that block itself.

9. Remember to check a preview, send a test and save when done.