1. Login to AiTrillion & head over to templates

2. Choose the create template option


3. Opt for the new beta design editor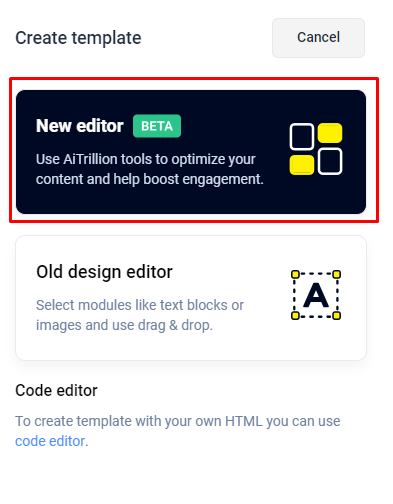 4. The left side navigation panel allows you to setup options for style and content. The right side shows you the preview of your settings.


4(a). The general settings area allows you to setup the message width, alignment, padding and background colors.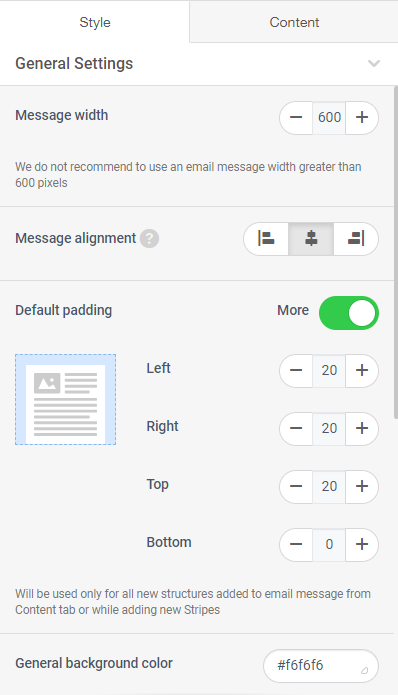 4(b). Stripes allows you to setup font, colors and settings for the header, footer, content and info areas.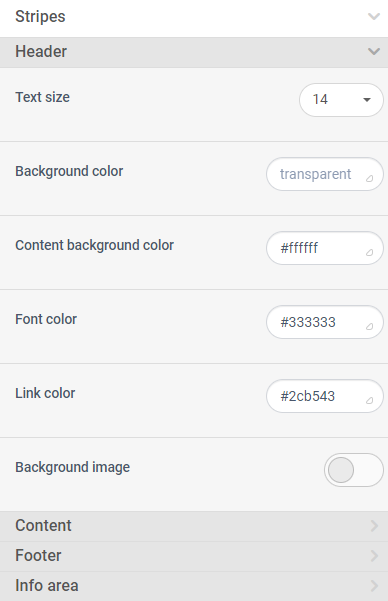 4(c). Headings regulates the settings for spacings, fonts and color options for the H1, H2 and H3 headings.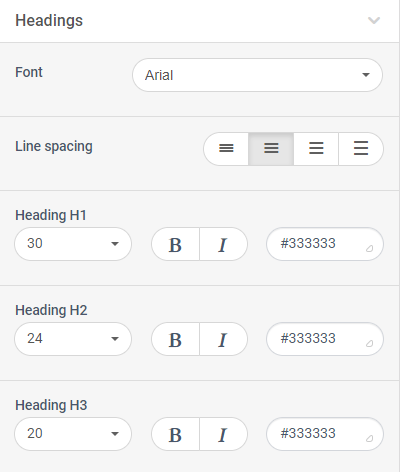 4(d). The button tab is for settings, options and colors for the buttons that you use.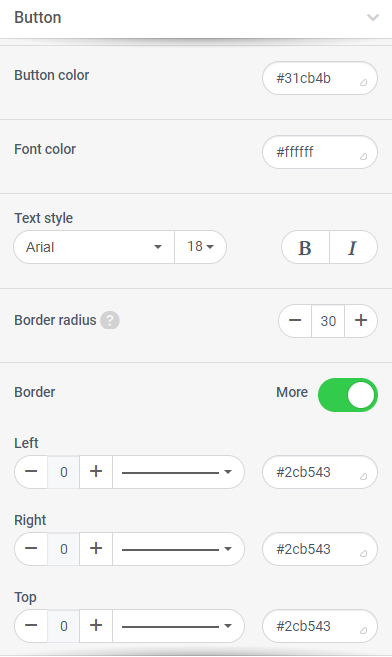 4 (e). The mobile formatting options are certain settings that would be made for the mobile specific version of the email only. This means that all settings that you make here would apply if and only if the email is being read on a mobile device.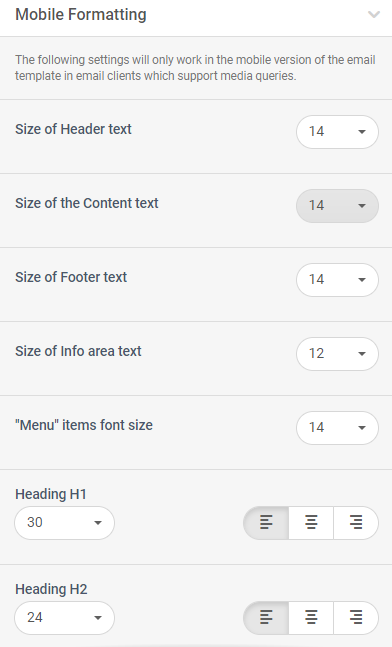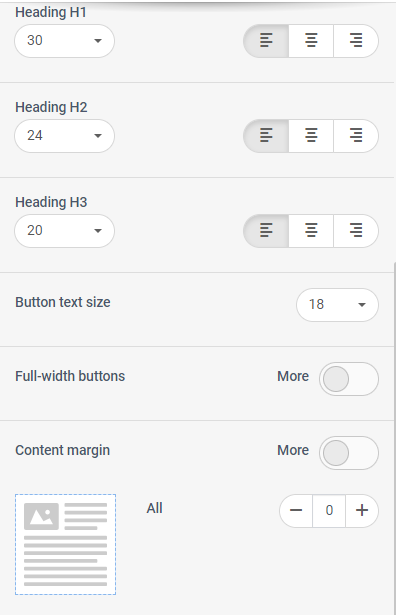 5. The content area of the navigation and settings are of the new beta design editor in AiTrillion allows you to make settings for the email layout, blocks and to save sections.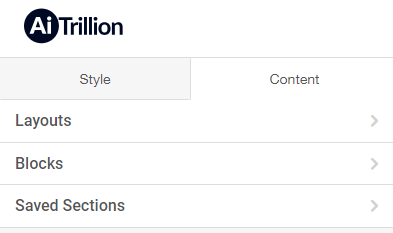 5(a). The layouts area of the content tab allows you to take a tabular layout for your email. Each section in this can house a different block from the blocks section. To use a layout simply drag and drop it in the email construction area.



5(b). Dragging and dropping a block from the content area allows you to begin constructing your email.


Once in place, click on the block in the email construction area to configure the settings for the block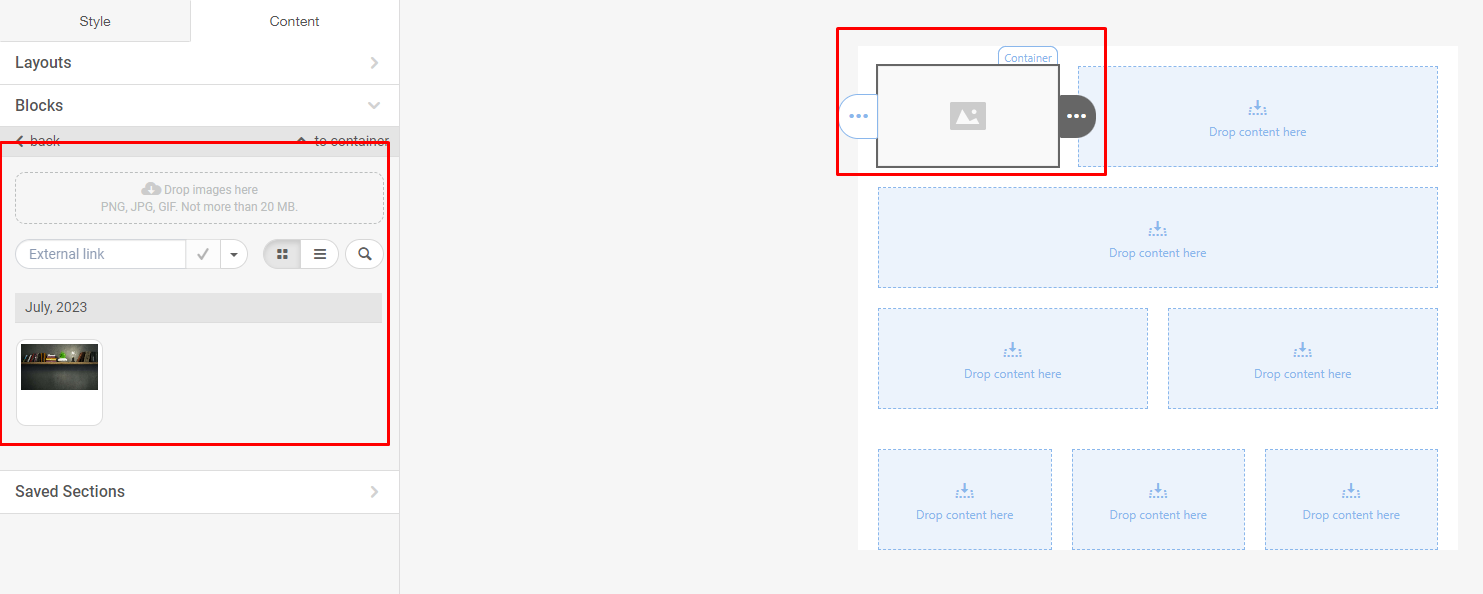 The three dots on either side allow you to moove the block, delete it or save it as a a reusable section for all future emails.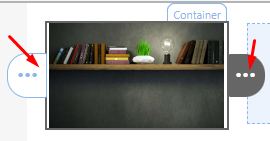 For the Text editor section, you even get personalization options for customer data. For e.g. if you use the full name option, then when the email goes to the customer, it will automatically use the full name of that customer for every customer that the email goes to.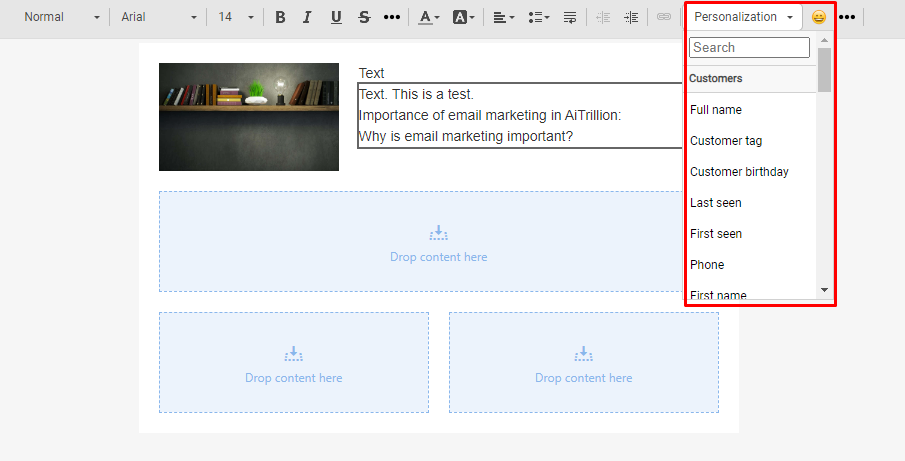 5(c). Any sections saved for later can be found in the saved sections area. These saved sections can be used repeatedly over and over again. e.g. A quote like 'Thank you for shopping with us' in the footer of all your emails.


6. The top bar of this editor has the undo, redo, and preview options.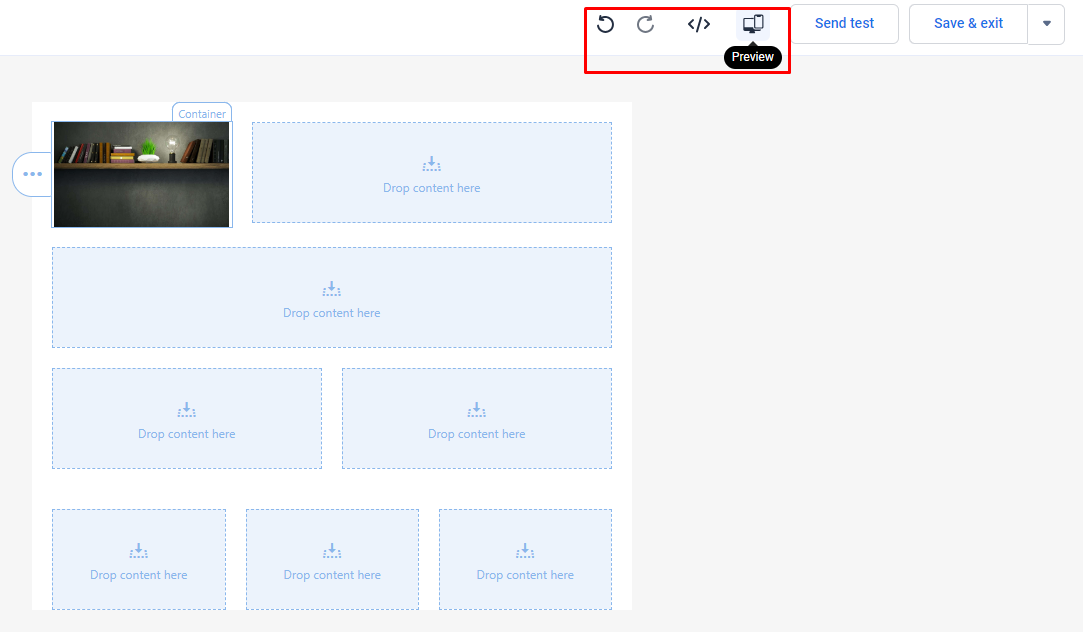 Note: The preview option shows the desktop AND the mobile preview!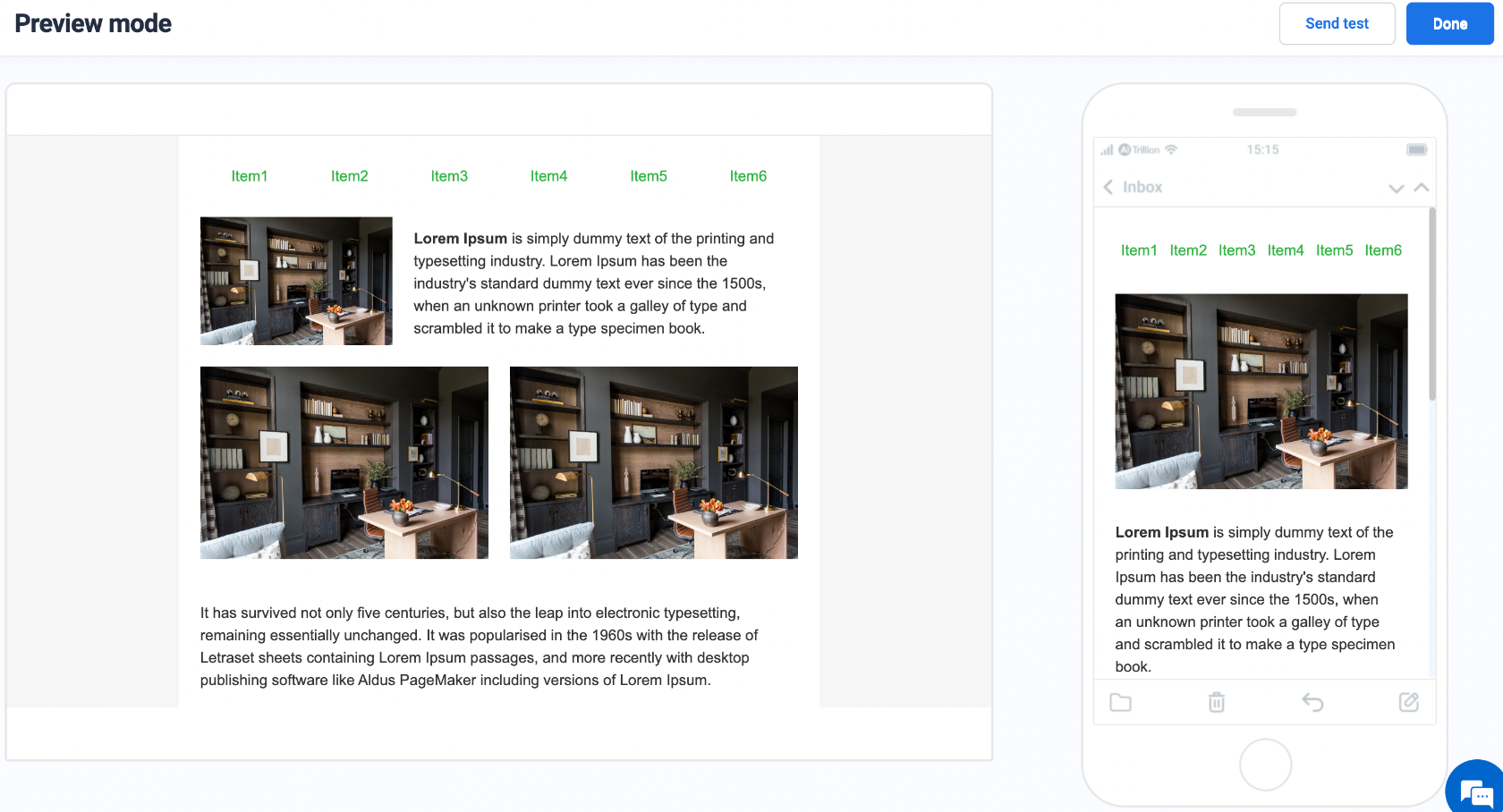 7. There is a global code editor in the top bar as well.

7(a). This code editor even has CSS editing and addition options!

8. Once you are happy with all the settings made, send yourself a test or save the template and exit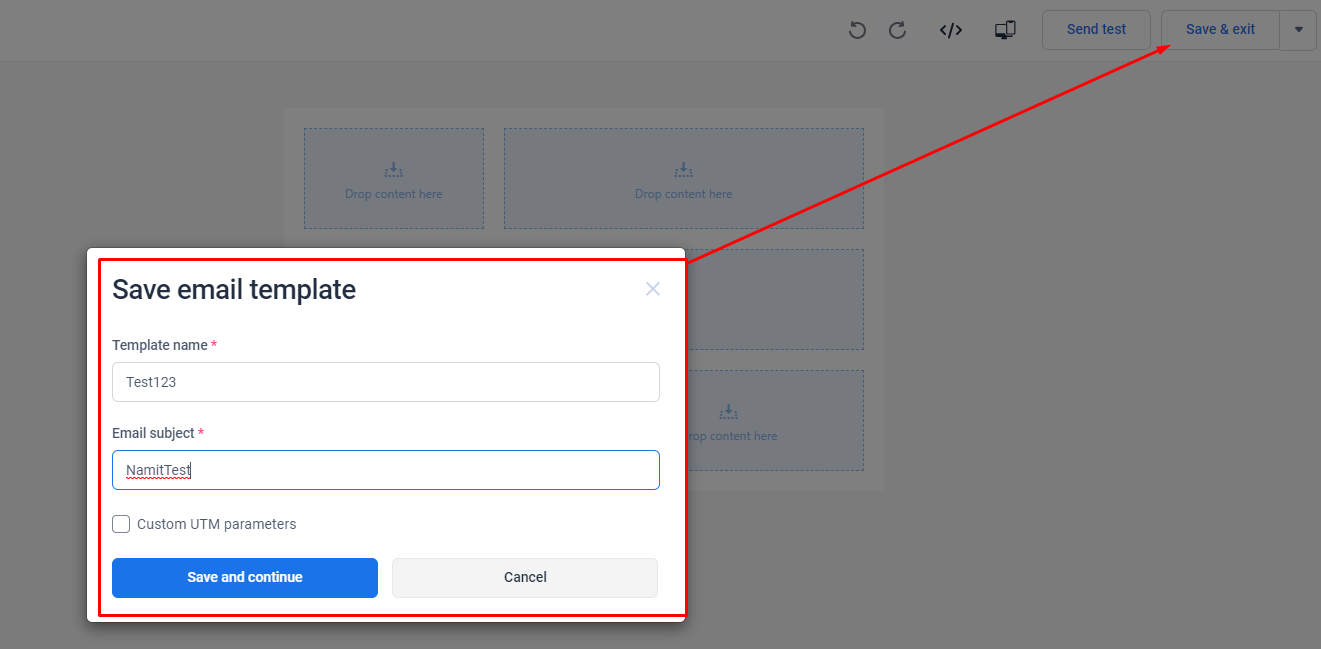 9. To use this template in any campaign, you can head over to the saved templates area, under the templates feature of AiTrillion eMail Marketing.