How to Configure AiTrillion Price Drop Web Push Notificaiton
Notes:

Price Drop notifications will only go out to customers who have accepted to receive a push notification from your site.

Of the above, Price Drop notifications will only go out to those subscribers who have clicked a 'Notify me of Price Drop' button on your product page.

Don't have this 'Notify Me' button on your product pages? Contact our support team on support@aitrillion.com now!
1. Login to AiTrillion and navigate to Web Push Notifications and then to Automation and Price Drop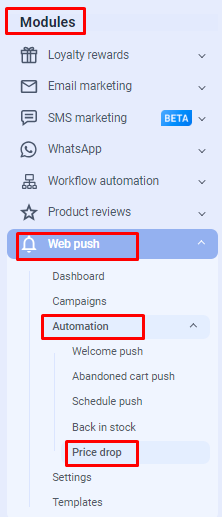 2. Price Drop notifications can be sent as a series. Choose to enable 1 or all three of these notifications. You can enable them by clicking on the grey disabled button.

3. For every notification you enable, make your settings, send yourself a test and click save.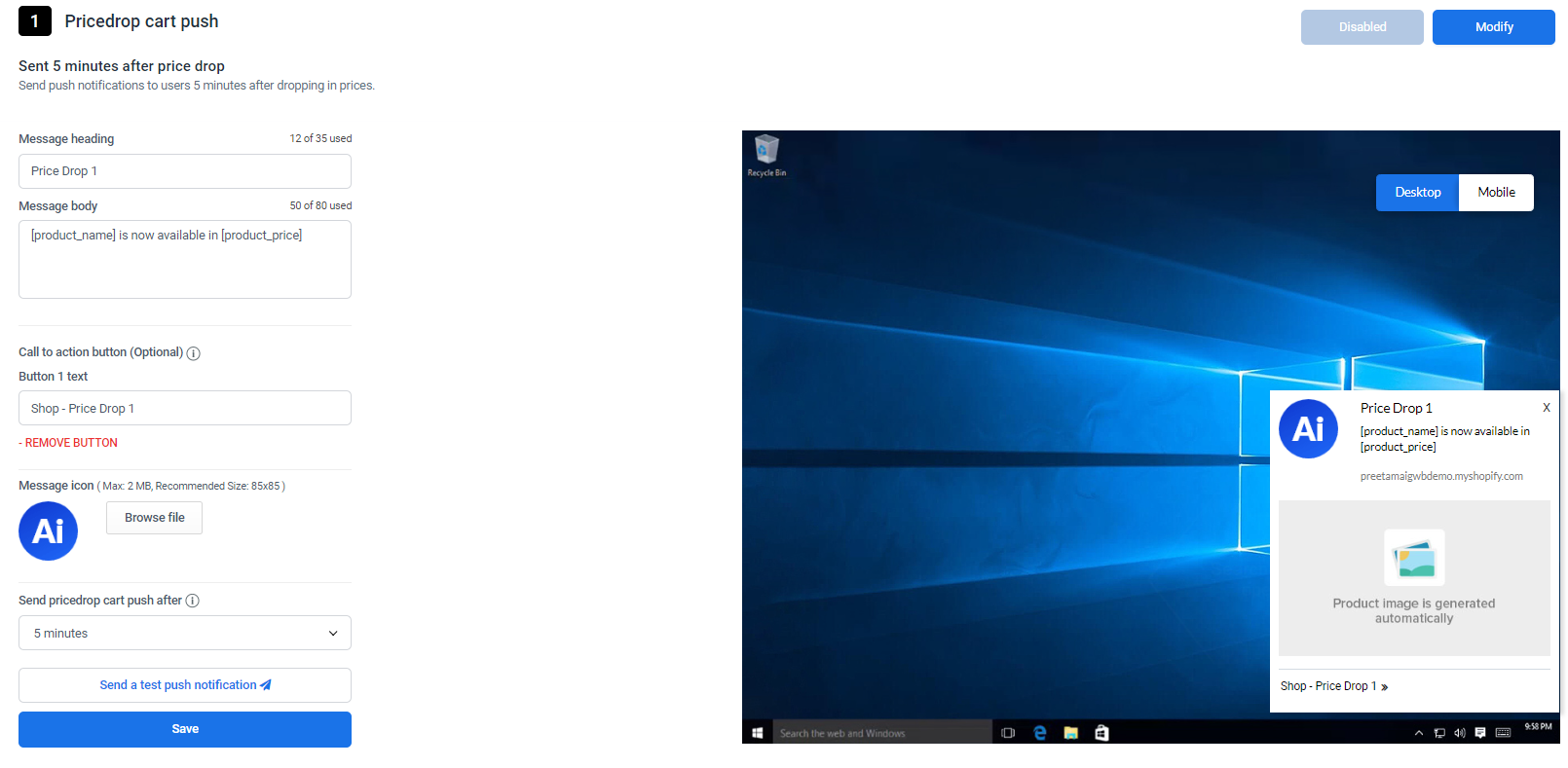 4. Remember Price Drop Notify requests will be listed on this page as well:

​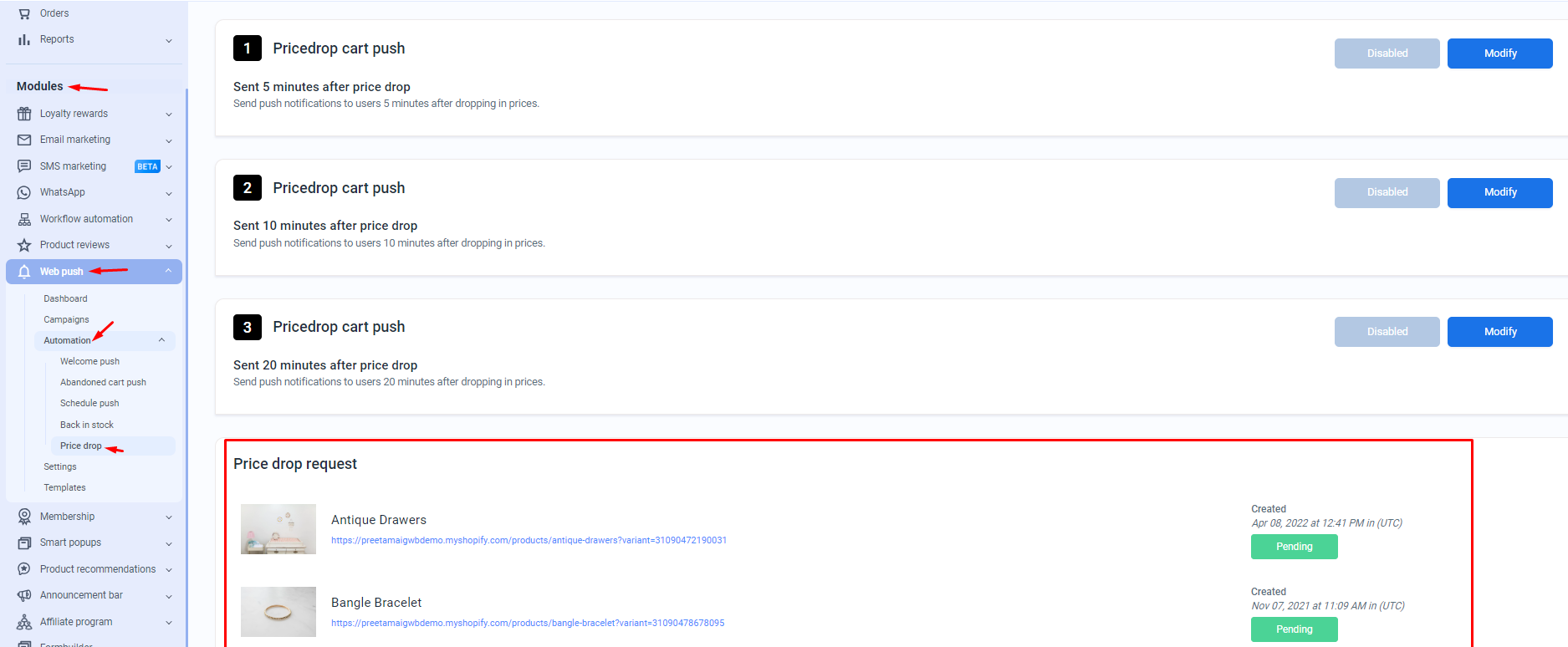 Related Articles

Send Web Push Notifications Using Workflow

Send Push messages from the AiTrillion Workflow Automation Tool Note: To learn how to create workflow automation manually or to use a pre-created template check out this basic's article: The Basics of Multichannel Workflow Automation with AiTrillion. ...

Check Web Push Reports

Check your AiTrillion web push campaign details and performance through the web push dashboard page. Step 1. Login to AiTrillion. Step 2. Go to Web Push > Dashboard Step 3. The dashboard page contains a list of all recent web push campaigns sent ...

How do I setup loyalty points for web push notifications in AiTrillion?

If you want to give loyalty points to subscribers of your web push notifications, you can do so by following the process below: 1. Login to AiTrillion. Then head over to Loyalty Rewards > Setup Program > Earn points 2. Under signup activities find ...

Schedule Web Push Notifications

Schedule your pushes well in advance so as to let them go out automatically saving you a lot of time. Step 1. Login to AiTrillion. Step 2. Go to Web Push > Automation > Schedule Push Step 3. Fill in all the necessary details in the given fields. Step ...

Enable/Disable Web Push Notifications

AiTrillion offers multiple types of push notifications to send to your customers. These are great at getting the message across and can be received on a phone or a computer. Link these to the Loyalty system and offer points to push subscribers. ...