Note: It is very important to have a complete DKIM setting done before you start sending campaigns. Make sure your DKIM setting is done to send bulk emails through your email domain. How to Setup DKIM?
Step 1. Login to AiTrillion .
Step 2. Go to Email Marketing > Campaigns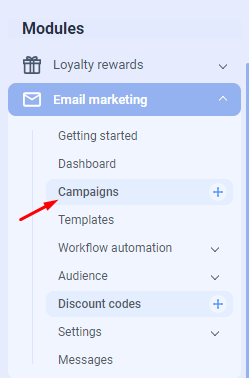 Step 3. Click on the Create Campaign button at the top right corner.
Step 4. The create campaign screen will open up with a default campaign name entered. Feel free to edit this. Now choose a target audience. If you want to send your email to everyone, you have that option. However, you can also choose a custom list or a custom segment.
Please Remember the two things mentioned below that are exceedingly important here:
1. When you choose your audience, you must click save.
2. Any people in your audience who have bounced on a previous campaign, are marked as inactive in AiTrillion, or have incomplete /invalid email addresses or have no email address will automatically be eliminated from that campaign.

3. Shortcode : Many shortcodes are available for computing and adding dynamic values in emails. These bring in data from the system and put it where you desire. e.g. (First_Name) Welcome to abc.com will have your customer's first name when it goes out.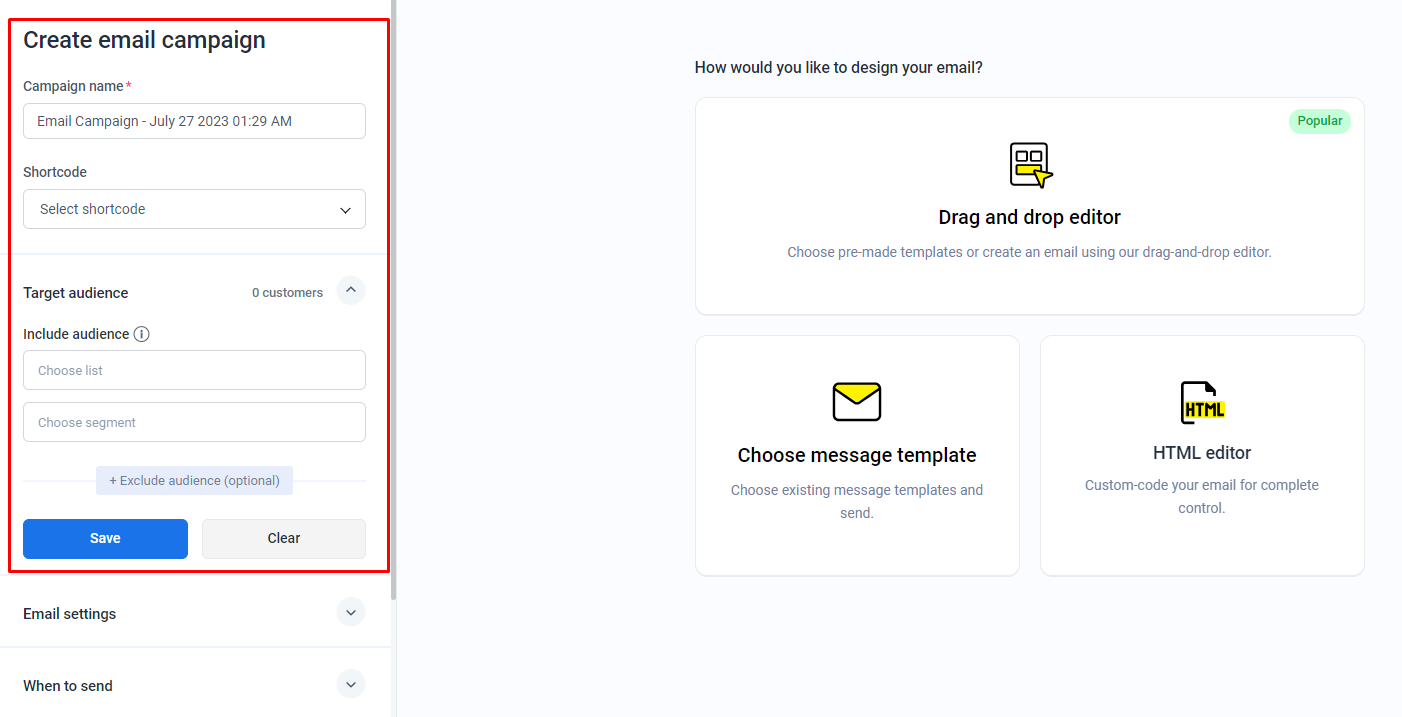 Step 5. Under the email settings, put in a subject line of your choice for your email campaign. You can also generate an excellent and unique subject line by using the AiTrillion Chat GPT integration which is denoted by the yellow bulb.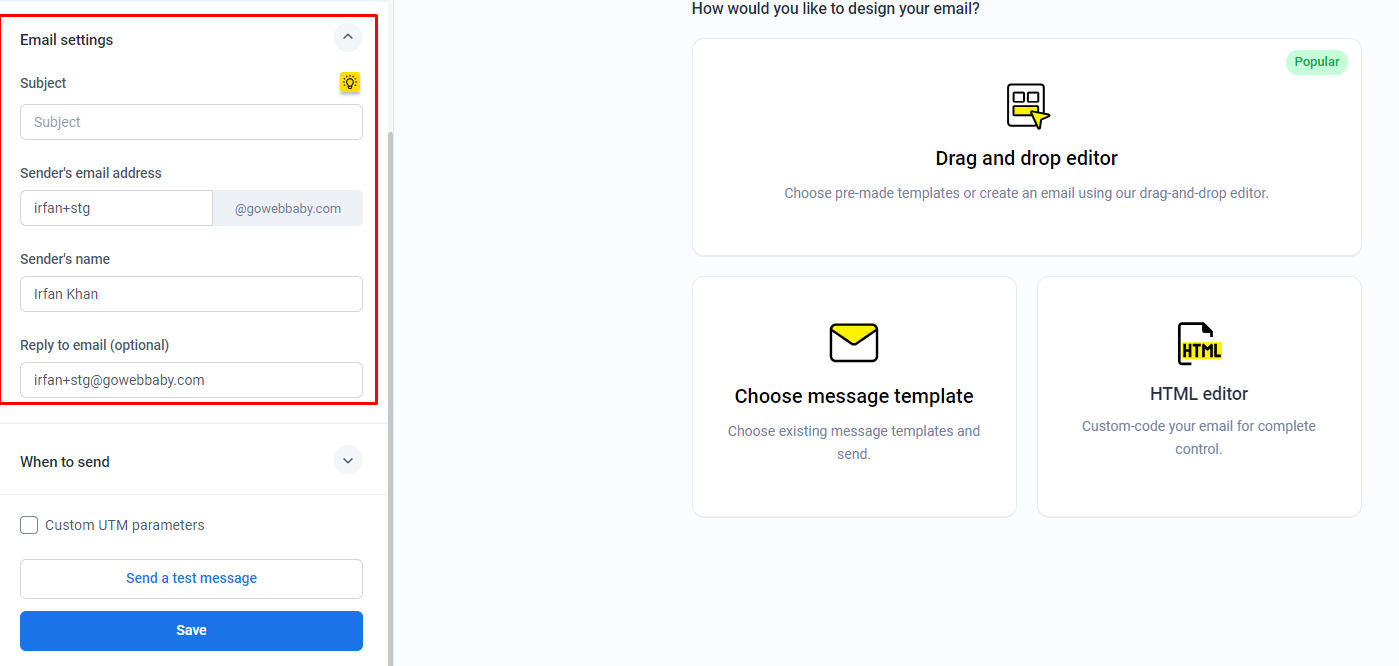 Step 6. Choose sending options. This is also what you would use to send yourself a test email.
Step 6. After all, settings are made, create or customize your email. AiTrillion's unique traits, outlined below, will help you in customizing emails.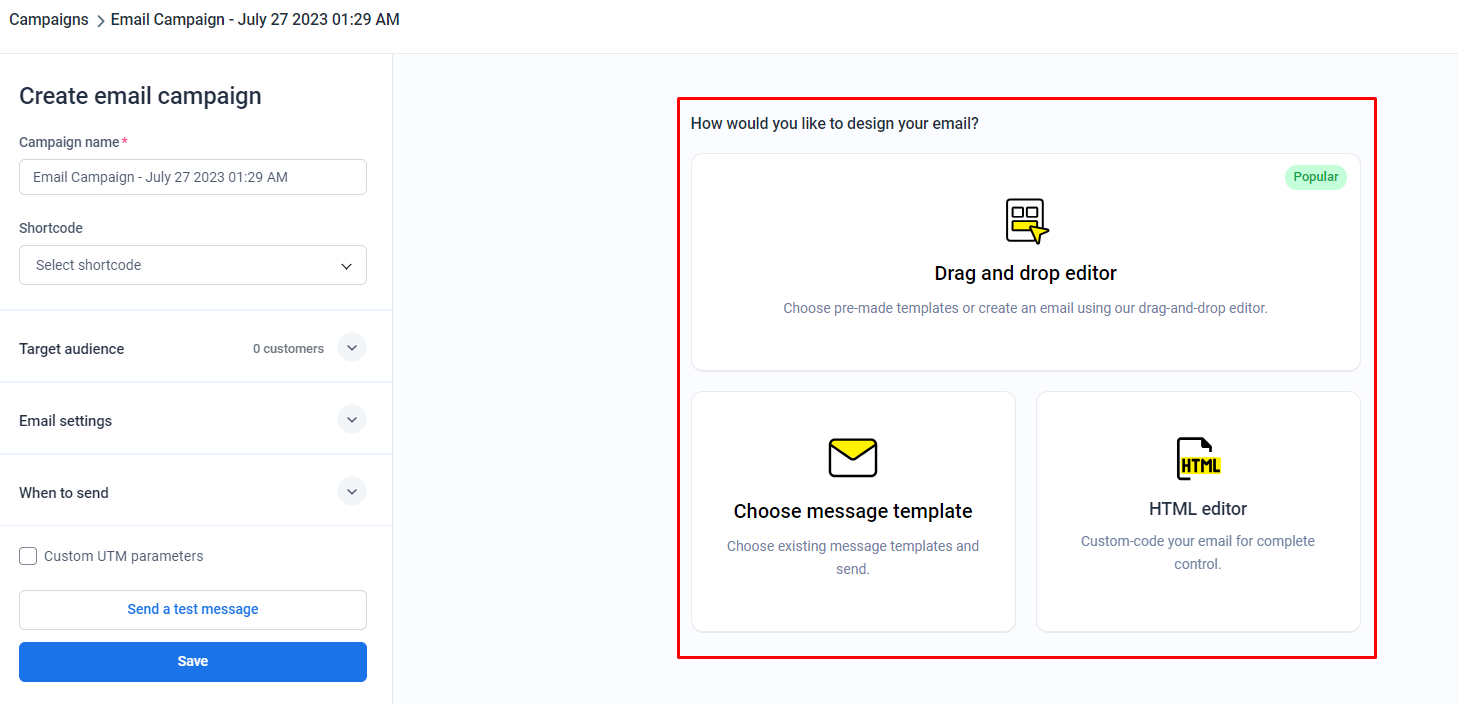 Drag & Drop Editor : Using the editor, it becomes really easy to customize emails as per requirements. This is block-based and it is easy to add, edit or remove a block. You can also take advantage of the new beta design editor. This drag & drop editor also allows you to use more than 50 amazing free templates built into your AiTrillion app
Choose a message template: You can choose a pre-existing message here.
HTML Editor: If you have a designer on board who makes templates using photoshop or indesign or another app, ask them to convert the template to HTML for you. Then use the HTML editor to bring in your custom built template into AiTrillion. \
Note:
1. All emails will have an unsubscribe link in them by default when they are sent.
2. Your first campaign will go into a security review that has a maximum clearance time of 24 hours unless there is an issue. You can email support@aitrillion.com for a faster clearence of the review.