How to view and arrange Columns of Contacts
Manage columns of contacts for streamlined vision. This is a step-to step guide to view and arrange columns of the AiTrillion Audience view.
Step 1. Login to AiTrillion.
Step 2. Go to Email Marketing > Audience > All Contacts from the left sidebar menu.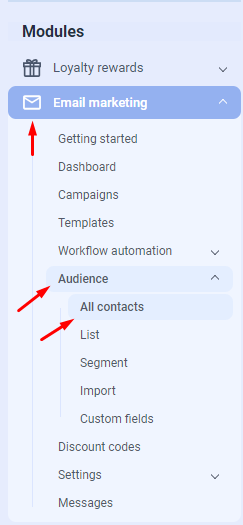 You can also go directly to the customers tab.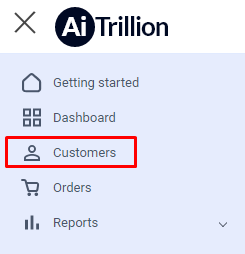 The list of all contacts will then appear. Use the select column tool to manage columns.

These columns can be very helpful in making important decisions, especially those pertaining to email marketing. Upon adding columns the screen changes automatically.
Related Articles

View Customer Tags

Follow the steps below to view customer tags: Step 1. Log in to AiTrillion. Step 2. Go to Customer Insights. Step 3.Click on the Timeline for the customer whose tags you want to see. Step 4. A new screen will open where you will be able to see the ...

How To View And Export CSV Of Customers Submission List From The Form?

Form builder gives you an option to export your customer's submissions. You can view the submission results directly through the application. Additionally, you can also export your data to a CSV file. To view your total submissions, please click on ...

How to create Custom Fields

Custom fields are the additional fields you need in the platform and are used for mapping the CSV file headers you are importing. Step 1. Log into AiTrillion. Step 2. Go to Email Marketing > Audience > Custom Fields Step 3. Click on the Create button ...

How to import Customers using CSV

If you have a customer list that you want to use in Shopify, then you can enter it into a customer CSV file, and then import the CSV file into your Shopify admin. This is a step to step guide to import Customers using CSV. Process: Customers can be ...

How to activate or deactivate Customers

Inactive customers are those who will not be counted in the AiTrillion billing and will not be a part of your AiTrillion system including email, sms or Web Push. However a purchase by an inactive customer will reactivate him in AiTrillion. Note: ...