Create easy flows of emails based on different automated triggers with personalized messages. This is a step-to-step guide for the setup of AiTrillion Email Automation Based on Segmented Audience
Step 1. Log in to the app.
Step 2. Go to Email Marketing > Contacts > Segment.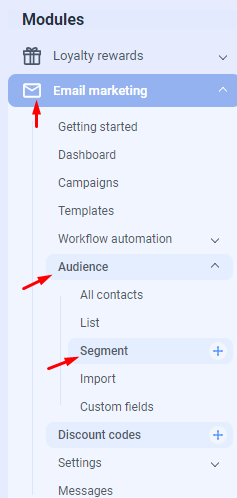 Step 3. Click on the Create button at the top right corner to create a new segment.
Step 4. Click on the Add Filter link.
Step 5. Select an option to filter out the customers.
Step 6. Select an option and input the value.
Step 7. Click on the Apply Filter button and then on the Save Segment button.
Step 8. Enter the name of the Segment and click on the Save Segment button.
Step 10. Go to Email Marketing > Workflow > Create button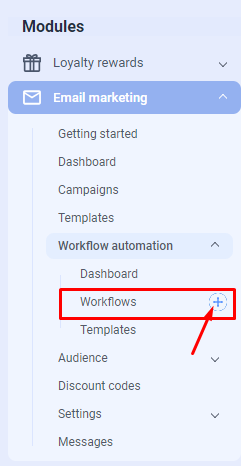 Step 11. Drag a segment trigger from the left side.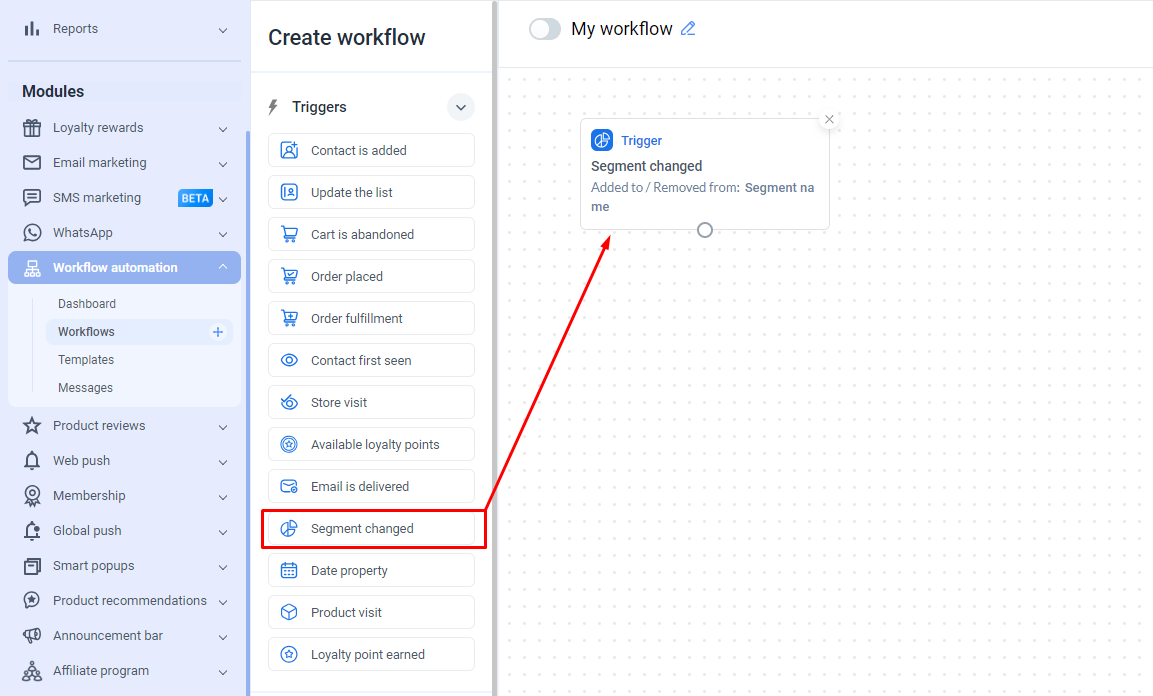 Step 12. Click on the segment trigger and choose the segment you just crested.
Step 13. Drag an action from the left side and connect it with the trigger. Click on the Action and choose a message which you want to send in the workflow.