1. Login to AiTrillion & head over to templates

2. Choose the create template option


3. Opt for the new beta design editor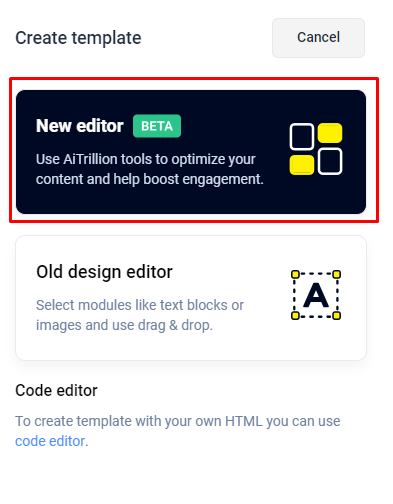 4. You will see a screen similar to the one below. Click on Blocks


5. Find the block for products. Click+hold that block and drag it to the layout area.


6. Once you have dragged and dropped this block, you will then see an option to select products group. Click on the same to select the products you want to insert from Shopify.
7. For this example I chose the Trending Products field and you can see it has auto populated the products.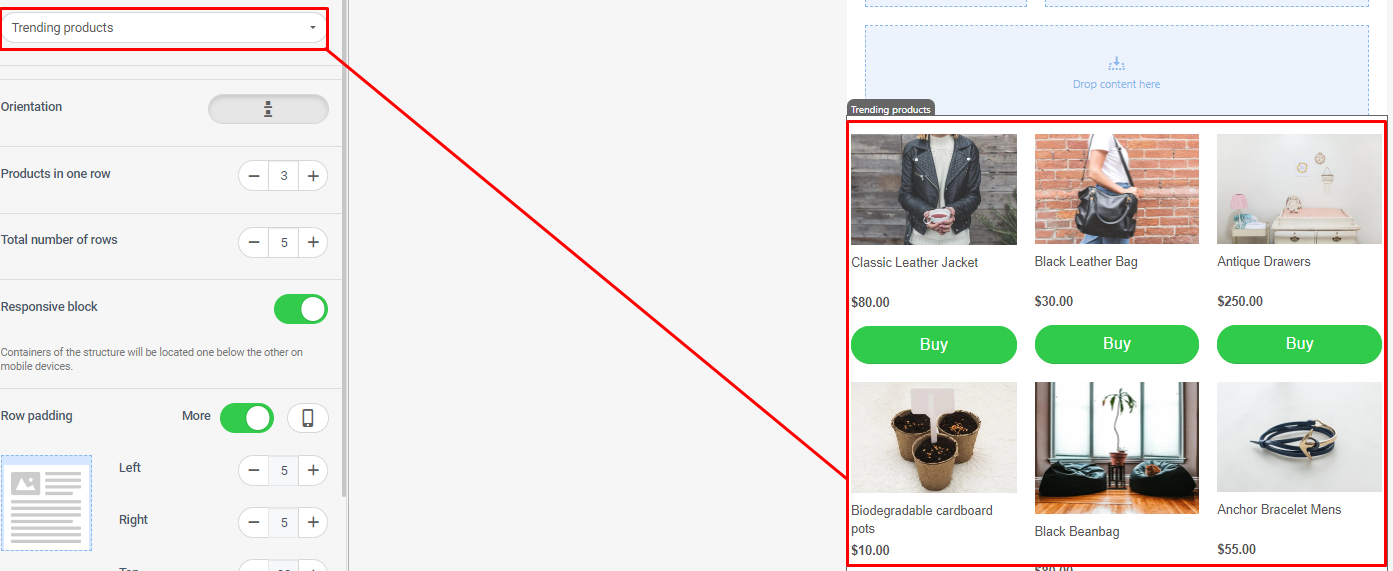 8. Clicking on the blocks in the email design editor will allow you to make settings pertaining to that block.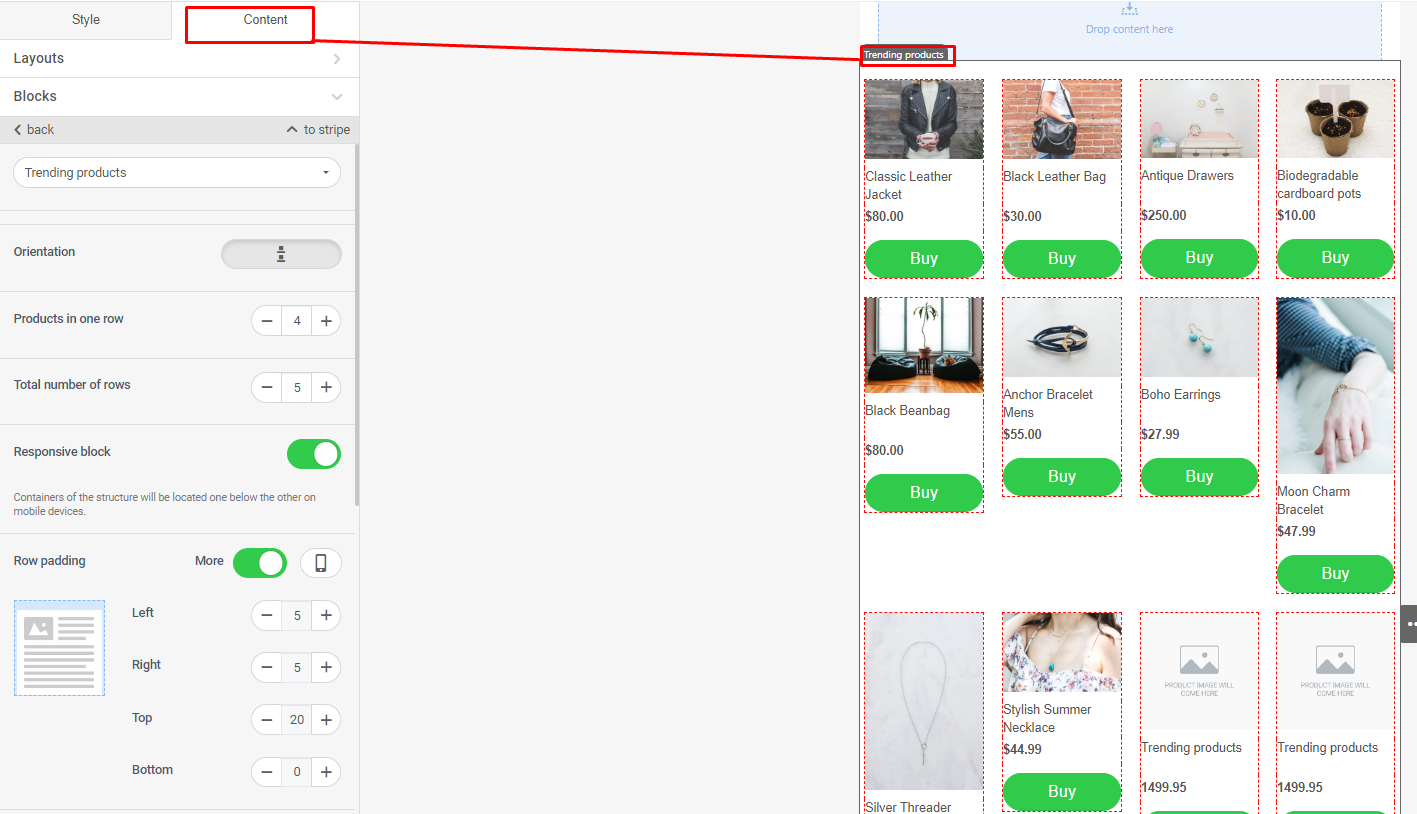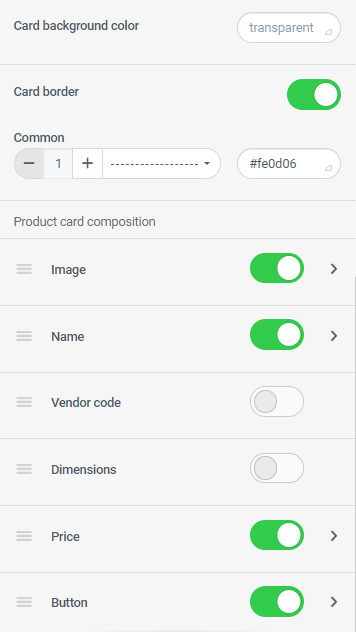 8a. Some of the settings in the product card composition area, as is noticed, have arrows pointing towards the right. This means that that setting is not about a flick switch but has settings under it. For example the settings for image include size and positioning settings, the name area includes settings for text color, alignment, linespacing and more!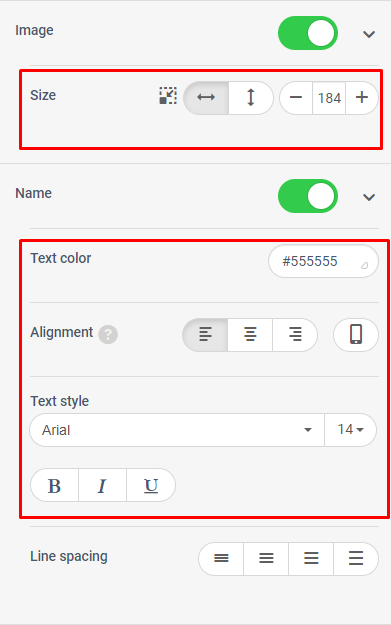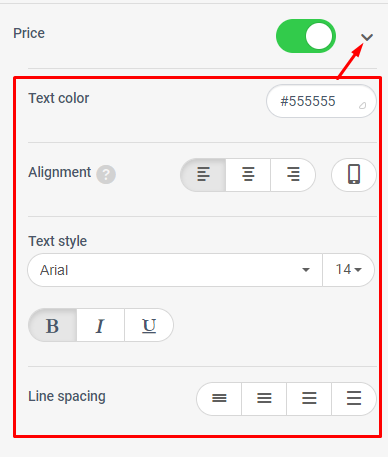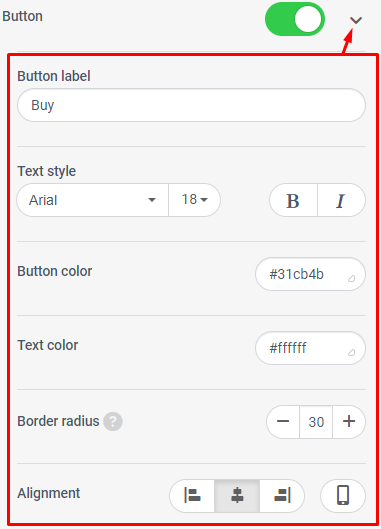 9. To configure mobile view based settings, Head over to style and Mobile Formatting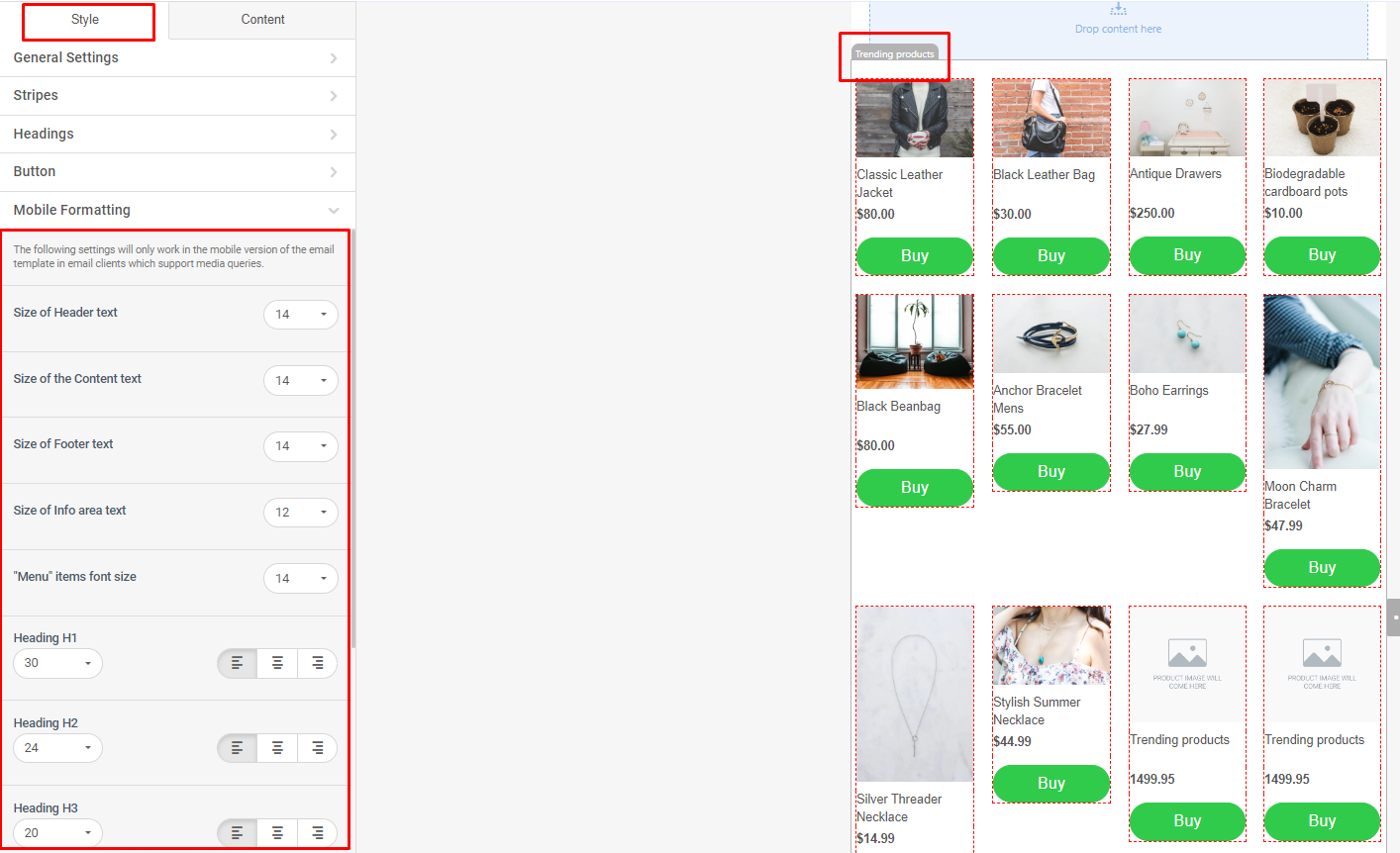 You can even configure button size settings here!