How do I setup loyalty points for web push notifications in AiTrillion?
If you want to give loyalty points to subscribers of your web push notifications, you can do so by following the process below:

1. Login to AiTrillion. Then head over to Loyalty Rewards > Setup Program > Earn points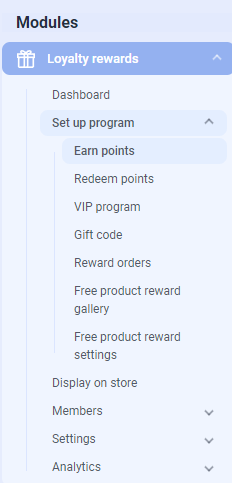 2. Under signup activities find the third activity that says "Allow Push Notification". Ensure that the flick switch for this activity is set to the 'On' position. Then click on the activity to set it up.


3. In the screen below make your settings and click save / update as the case may be.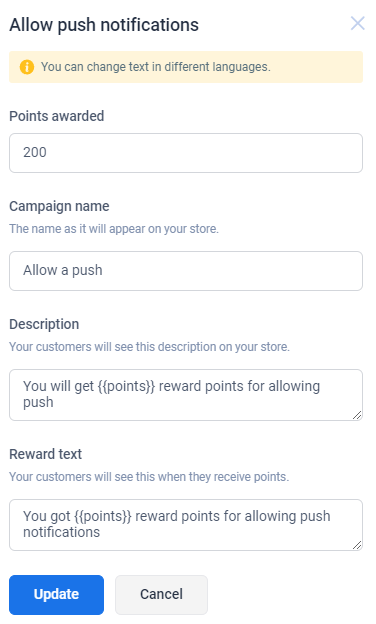 4. Now, when anyone accepts to receive push messages from your site, they will be allocated the number of points you have configured in the screen above. To learn how to configure the web push system to get your customers to accept push messages from your site,
click here
.