How to create a message in Email Marketing
Content adds value to your message; now you can easily create a message in AiTrillion Email Marketing.
Step 1. Login to AiTrillion.
Step 2. Go to Email Marketing > Messages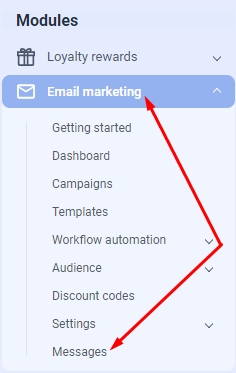 Step 3. Click on Create button at the top-right corner of the screen.
Step 4. Customize the message to your liking. Mouse over the message body to add a block of your choice. You can also play around with pre-created templates, dynamic shortcodes, the background changer painter palette, and the new ChatGPT subject line generator bulb, Once you are done, send yourself a test message and then save your creation for use in a campaign.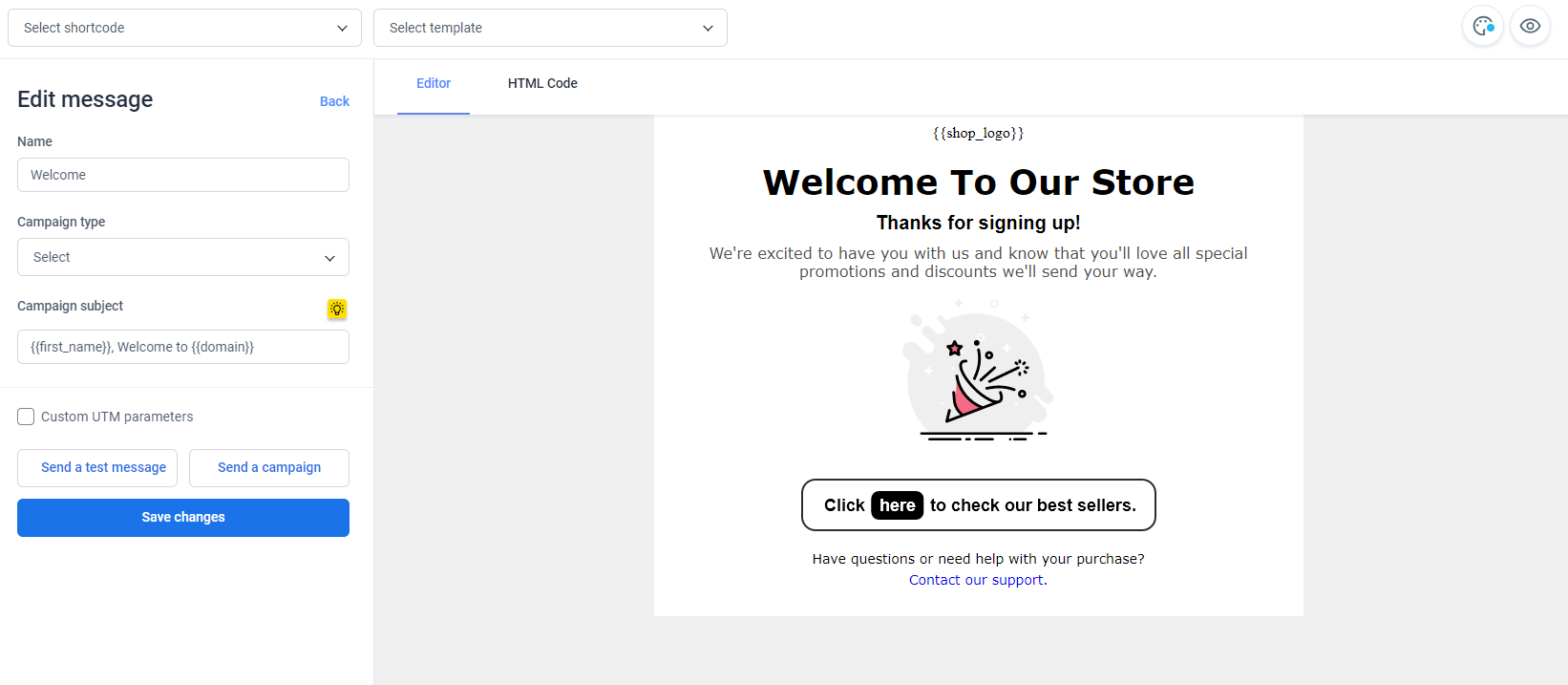 Related Articles

How to create Email Marketing Campaigns

An AiTrillion email marketing campaign is a marketing strategy that involves sending a series of emails to a specific group of people in order to promote a product or service. Note: It is very important to have a complete DKIM setting done before you ...

How to add a Logo in an Email Message

Putting a logo in a email message adds credibility to it. This is a step to step guide to add a logo to your AiTrillion email campaign. Step 1:- Login to AiTrillion and navigate to Email Marketing > Messages. Step 2:- Click on the Edit button to edit ...

How to boost Shopify sales with powerful workflows of email marketing automation, SMS, and Web push notifications in AiTrillion

Email marketing automation, SMS, and web push notifications are powerful tools for boosting e-commerce sales on Shopify. When used effectively, these workflows can help you reach and engage your audience, nurture leads, and drive conversions. In this ...

Create A Workflow Automation Manually

Automate your email, push and sms marketing with 10 customized triggers, multiple delays and action points, with AiTrillion MultiChannel Workflow Automation. Customized multi-channel workflow automation can be created by following the steps below: ...

How to Design Email Template Using Email Editor

Now you can easily design beautiful email templates with AiTrillion's powerful email editor. You can design emails using the HTML editor as well as the Drag and Drop Email editor with ease. Step 1. Login to AiTrillon. Step 2. Go to Email Marketing > ...