Step 1. Login to AiTrillion, go to Email Marketing > Templates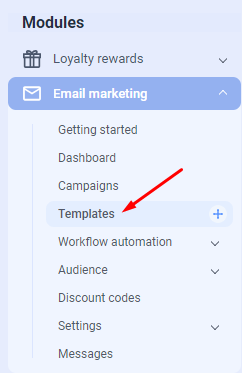 Step 2. Click on Create New Template button.

Step 3. Select the Design Editor.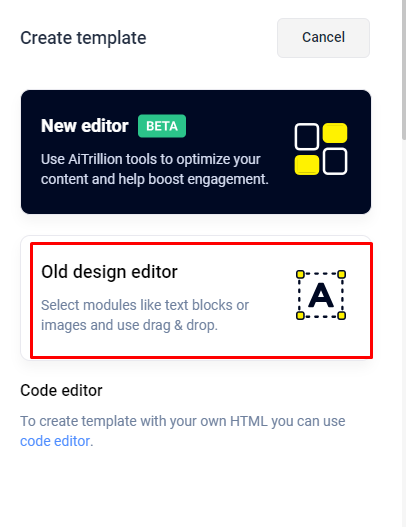 Step 4. In the editor area hover your mouse over any of the pre existing blocks.


Click on the + icon to add a new block.

Step 5. Select the social follow box and click on the Add Block button.
Step 6.
Add your social media details as illustrated.
Step 7. Remember to edit the block layout settings if needed.
Notes:
1. If your social media credentials are added into your profile settings, they will be prefilled here.
2. Instead of using a design editor, you can also use a pre - made template from the templates section and add your social media icons into it.

3. To learn more about our new email editor, currently in beta,
click here.