If you are not fond of popups and buttons, AiTrillion now allows you to convert it's entire loyalty popup system with points to be earned, their rewards and more, into a page that can be accessed via your site's navigation.
Step 1. Login to AiTrillion.
Step 2. Go to Loyalty Rewards > Display On Store . Then click on the page tab.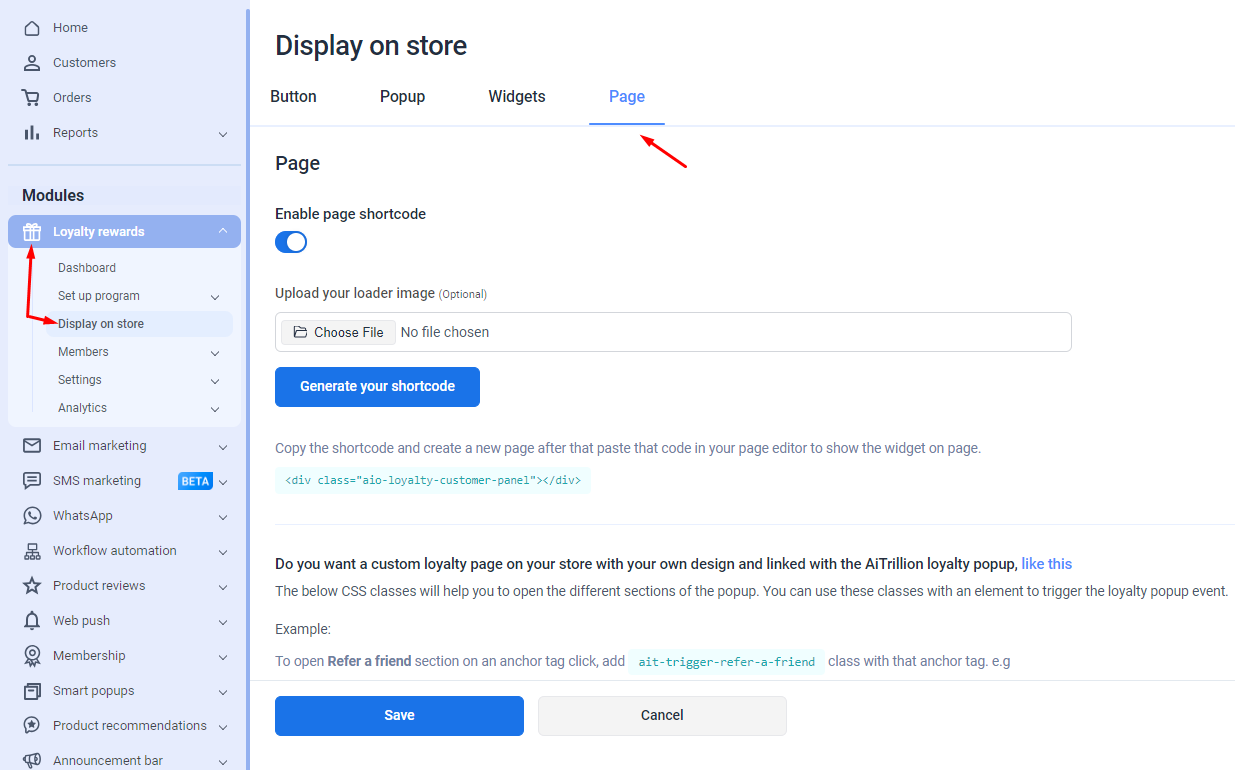 Step 3. Click on the Page tab, generate the shortcode, and copy it. Click on the button Save Settings to save the settings.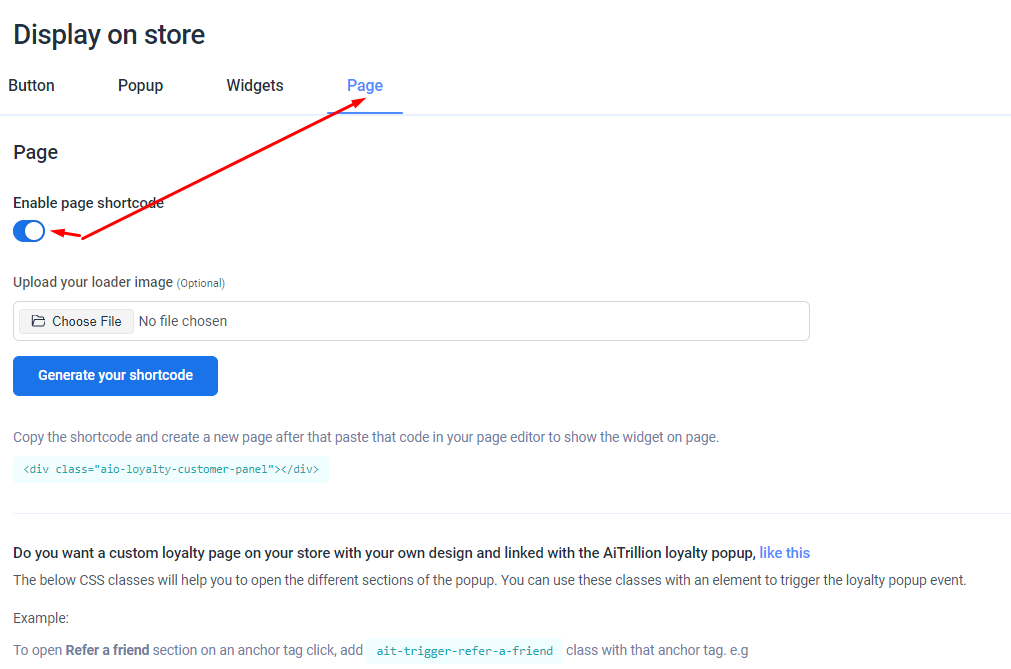 Step 4. Go to Shopify admin > Online Store > Pages and Add a new page.
Step 5. Paste the copied shortcode in the HTML editor mode and save. Note: You or your designers can add as much custom data or graphics as you need around the loyalty panel. Our shortcode will place the loyalty panel only.
Step 6. After creating the page, it should be linked in the navigation. For linking, go to Online Store > Navigation.
Step 7. Add or edit the existing menu then click on Add menu item button and add the page. Click the save button to save.