AiTrillion allows you to import loyalty data from another app with ease. Just follow the steps below:
Step 1. Login to AiTrillion.
Step 2. Go to Loyalty Rewards > Members > Import Members.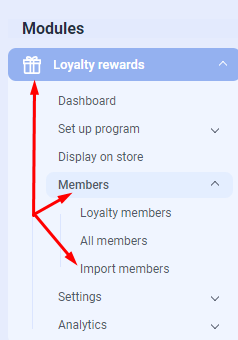 Step 3. Click on the Download Sample CSV button.

Step 4. Fill the sample CSV with your data. Feel free to write in to support@aitrillion.com if you need help.
Step 5. Upload the CSV by clicking on the Upload CSV button.