1. Login to AiTrillion, Head over to workflow automation and then to Messages.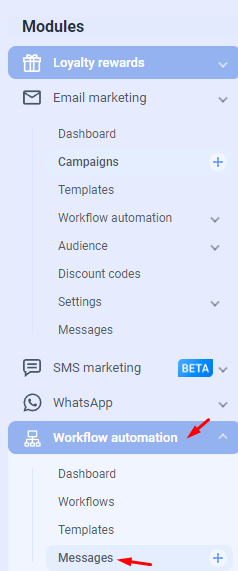 2. Use the create message from Scratch option to use the new beta design editor.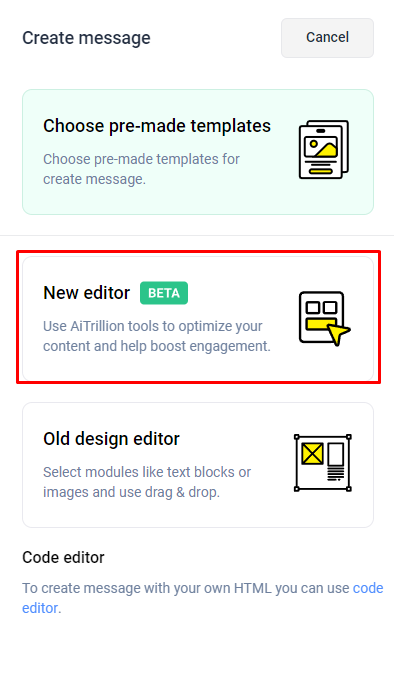 3. Create your message in the new editor, preview it, send yourself a test and save it.


4. On saving the message you will be asked to give it a name and a subject.

5. Now go ahead and create a workflow or use a workflow template. Now choose a message action block to go out. Click on the block to choose your message.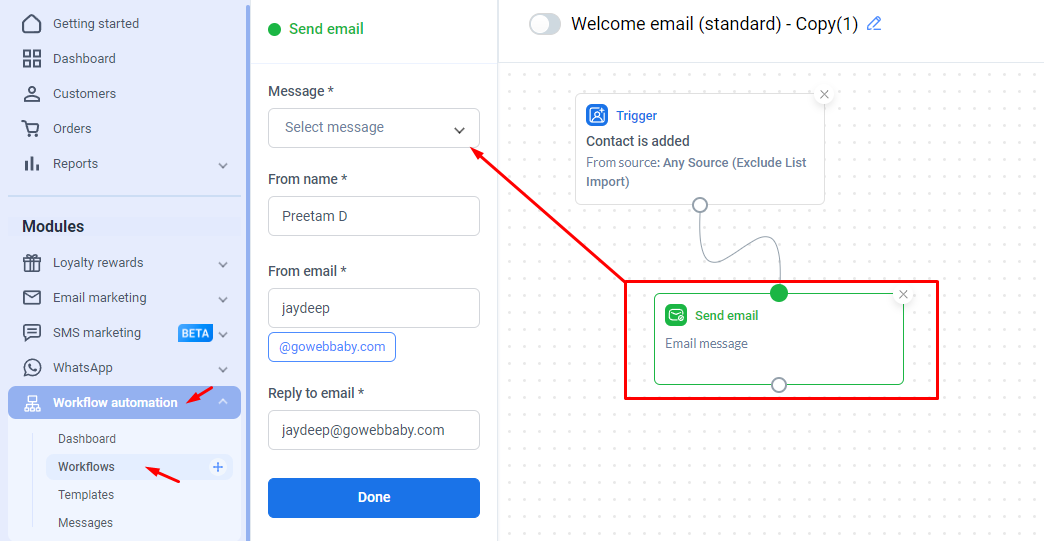 6. Now all you have to do is choose the message you created in the new design editor to be sent out.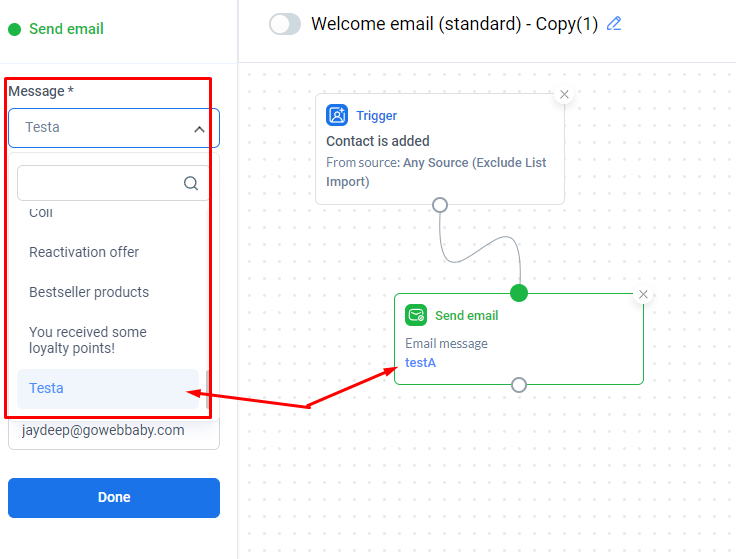 To learn how to enable this workflow and turn it on,
click here.