How to set thank you and error page for AiTrillion Membership Payments with Paypal
1. Log in to AiTrillion and in the modules section click on Membership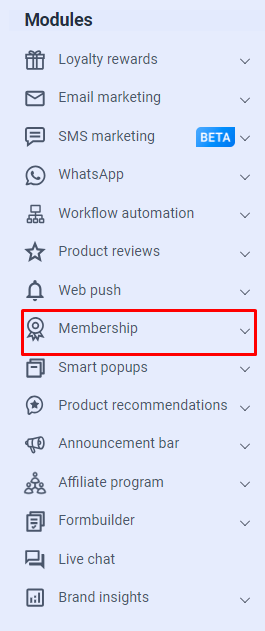 2. Under membership, navigate to settings. Then click on the connect to payment gateway and then on PayPal.

3. Set your Failed and Error pages as illustrated and click save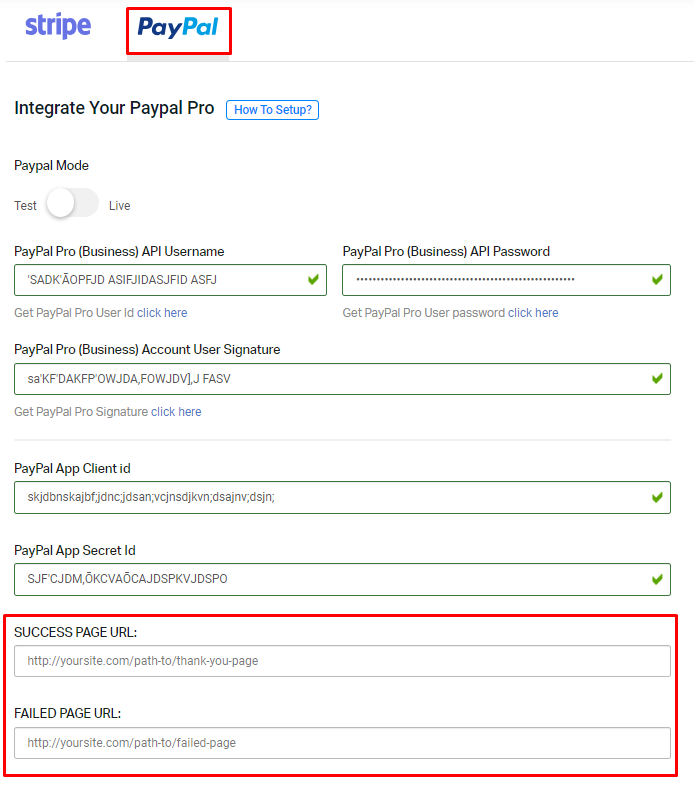 Related Articles

How to set thank you page url in AiTrillion Membership?

1. Log in to AiTrillion and in the modules section click on Membership 2. Under membership, navigate to the plan you have created, and click on edit. 3. Set your Thank You Page URL in the Box as illustrated under Settings and Plan Settings:

How To Connect PayPal Payment Gateway In Membership App?

Connect the AiTrillion Membership module to your PayPal Business account. Learn how to do this in this article. Refer to the below steps to get the Account User Id, Account User Password, Account User SignatureStep 1. Obtain Credentials from PayPal ...

AiTrillion Membership FAQ

Here are a set of frequently asked questions about the AiTrillion Membership System. Q: Can we set a fix date for the subscription charge but charge the complete amount on the first Subscription? A: This is not possible. You can keep a fixed date for ...

Can I use a personal PayPal id for my membership plan?

AiTrillion's integrated membership offers 2 payment processors. PayPal and Stripe. Let's talk of PayPal here. AiTrillion works with PayPal Business only. All that you need to integrate your PayPal Business account are your client id and client ...

How to setup Thank You popup to Share On Facebook

This is a step-to-step guide for the setup of Thank You popup to Share On Facebook. This popup facility has a massive impact on your social media followuers. Display a pop-up on the thank you page asking your customers to share their order ...