Use this article to learn how to connect the famous Shopify Marketing App AiTrillion, with your WooCommerce Store!
1. Log on to app.aitrilllion.com and register for an account / sign in with existing credentials. Once done you should see the screen below.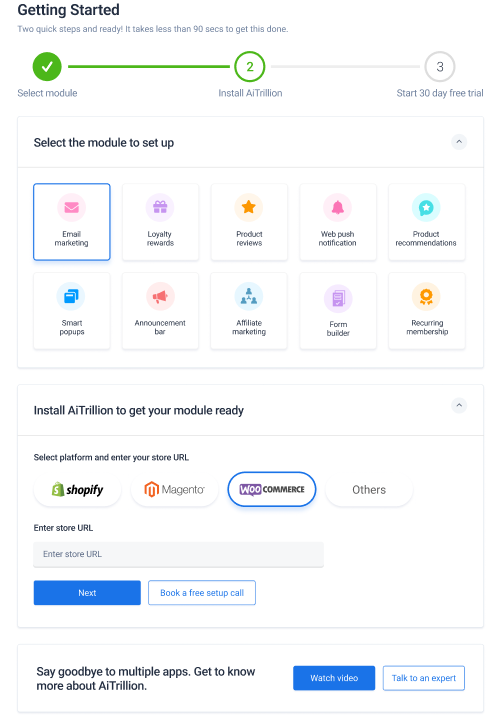 2. Select your modules of choice based on your pricing plan and then enter your store URL and click next. Remember, in the URL you do not need to enter HTTP / HTTPS as this information if entered, will be removed automatically. Note: You could begin with eMail Marketing since that is common to all pricing plans.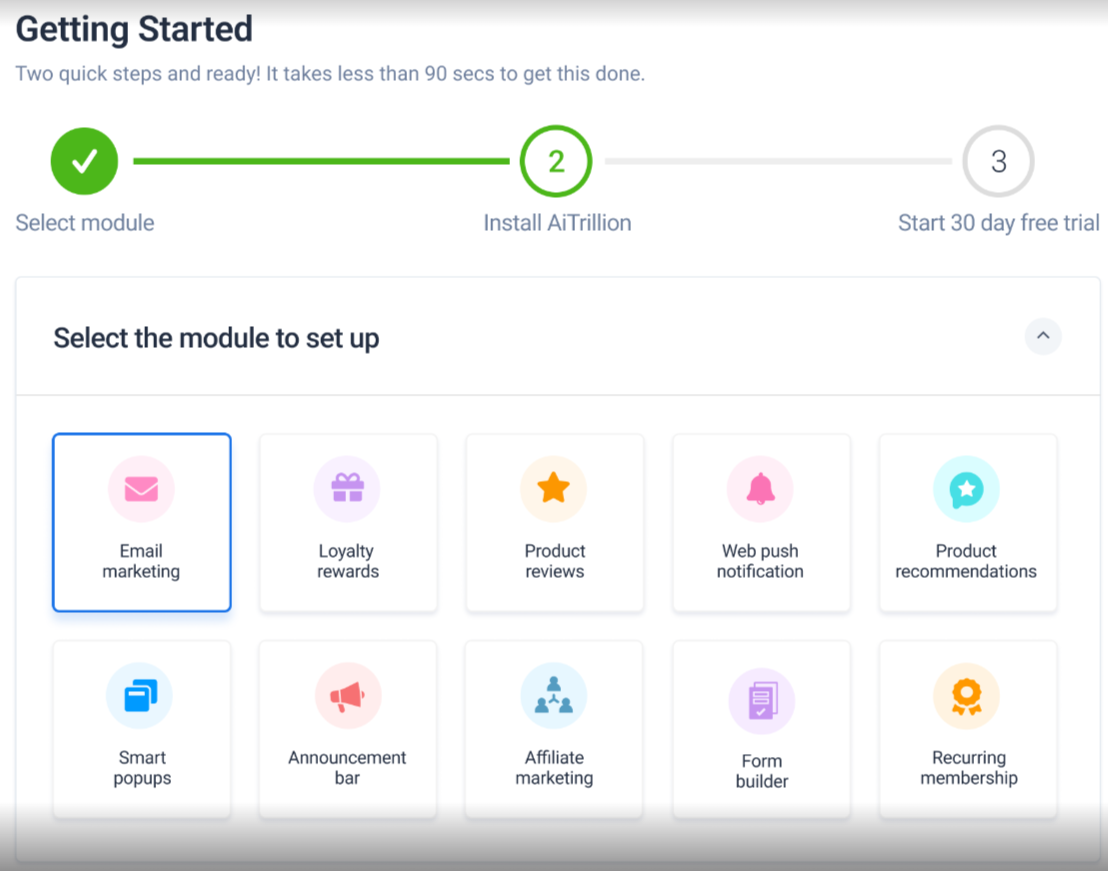 3. On the same screen, under the 'Install AiTrillion...' section, select the WooCommerce option and click next.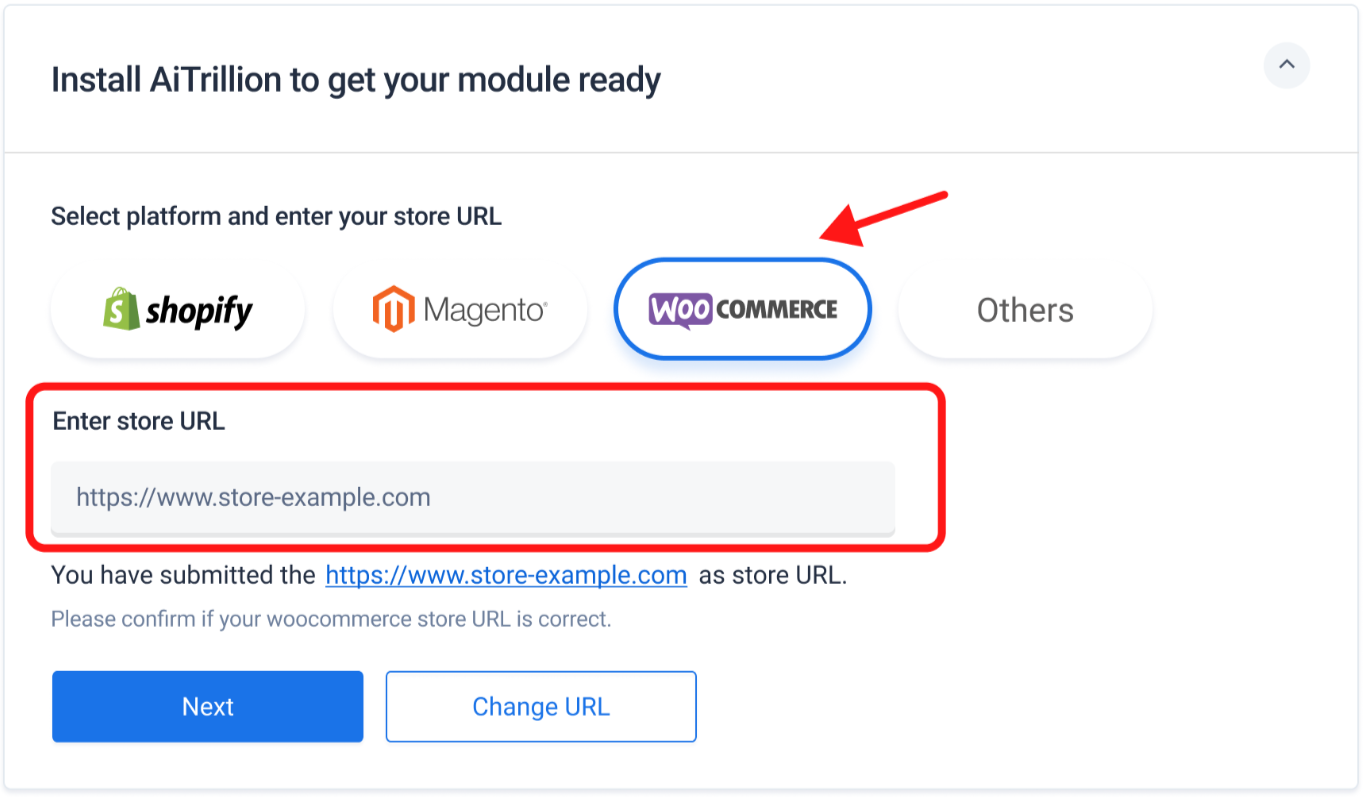 Note: You do not need to enter http or Https before the store URL. If you did, this will be removed automatically.
4. AiTrillion will then retrieve credentials to connect to WooCommerce.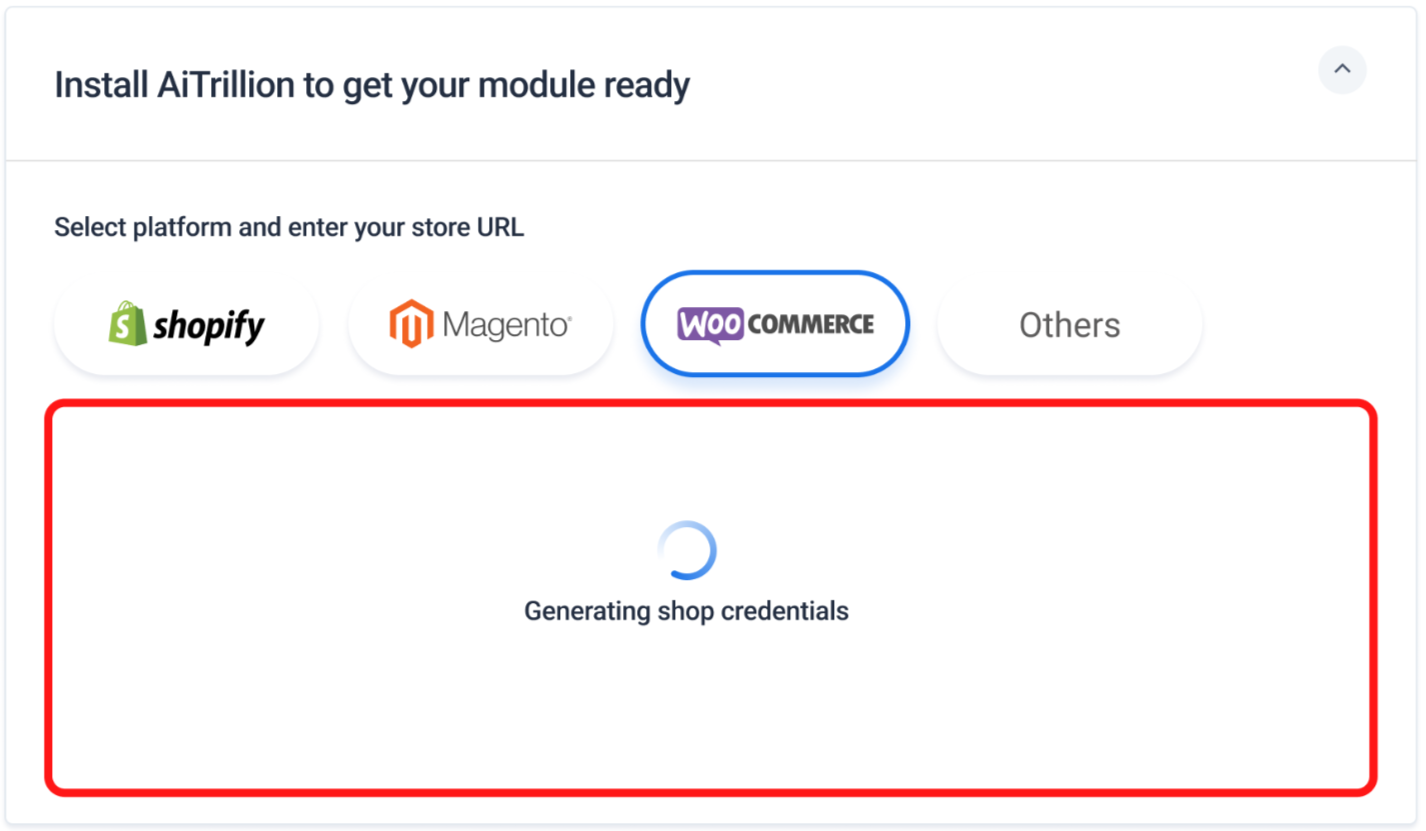 5. You now need to Install the AiTrillion plugin on WooCommerce by clicking the link illustrated as number 1.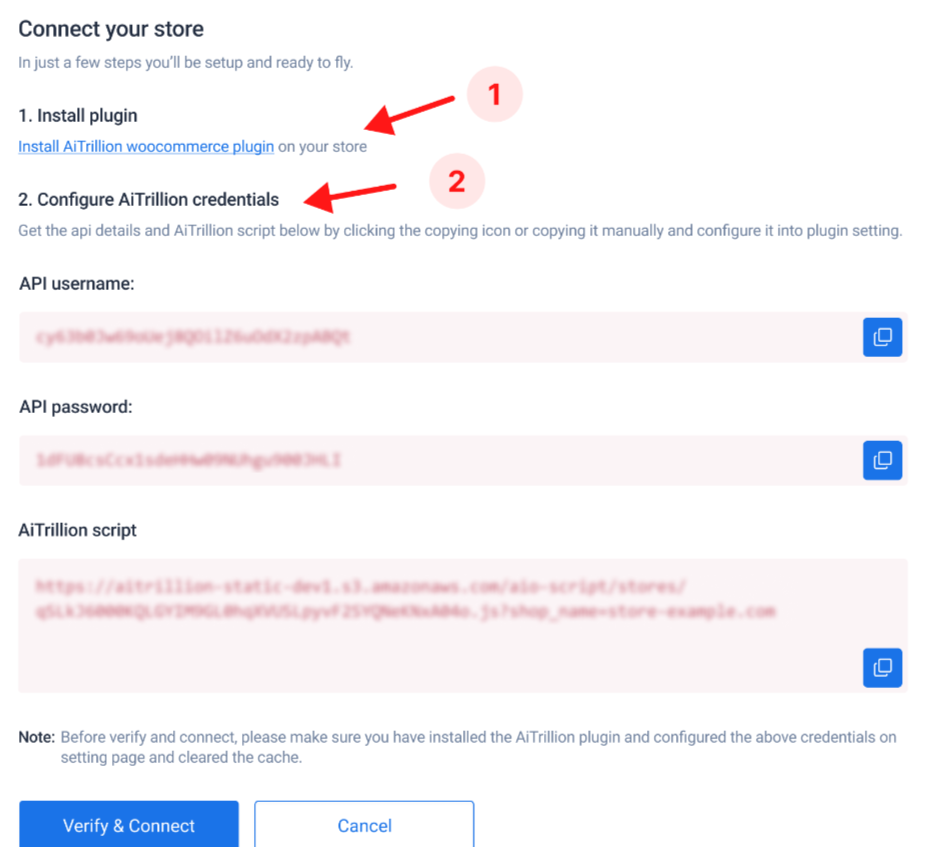 5. Once installed on WooCommerce, click on AiTrillion, and in the settings panel, as illustrated and enter the details that were obtained in the previous step. Click save changes.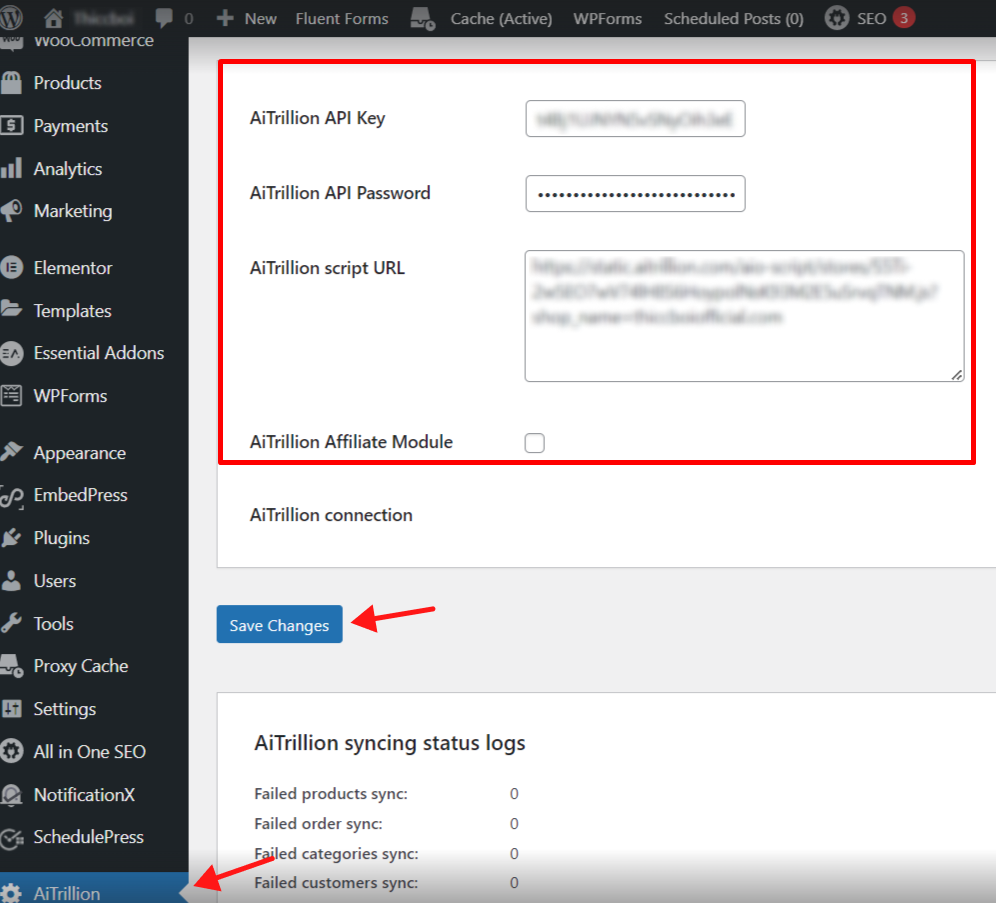 and Shopify will show the connection status as Active.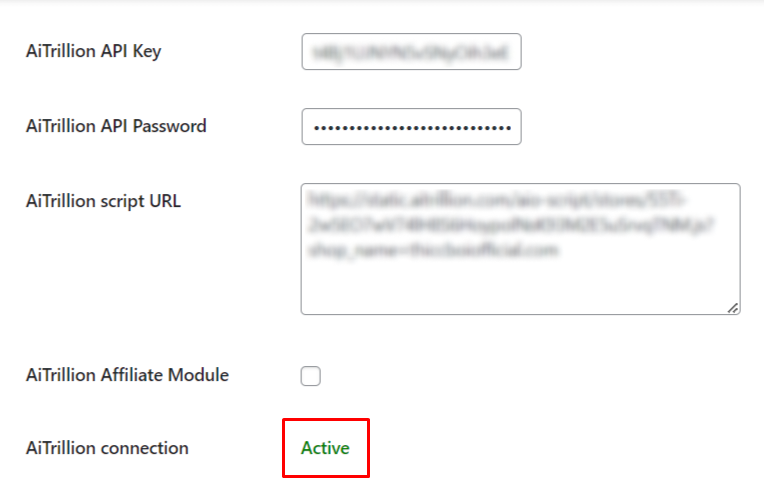 6. Go back to AiTrillion. Click the Verify & Connect button. If all is successful, you would see a successful message in AiTrillion.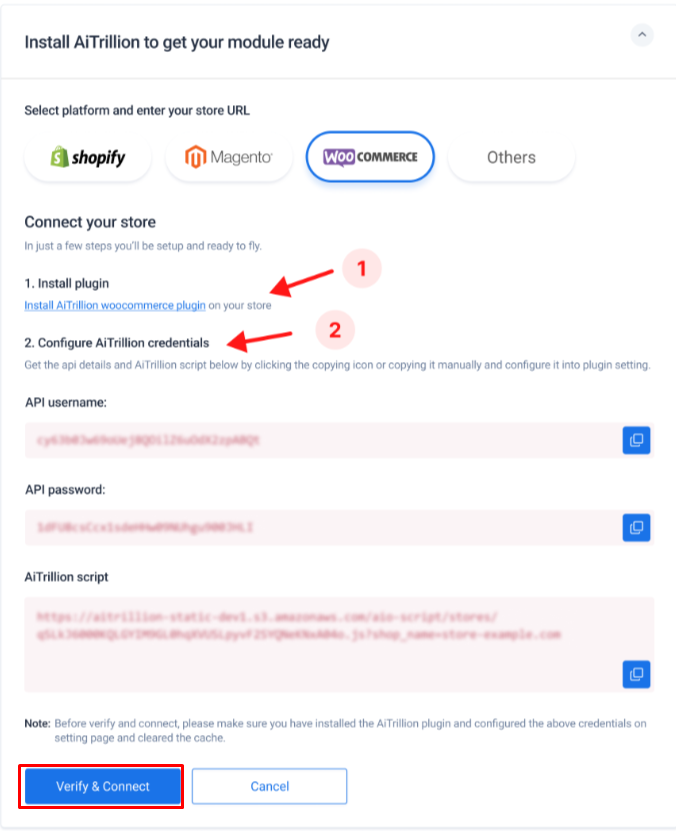 Need Help?
Live chat with AiTrillion Support now from our website or inside the AiTrillion app. You can also email support@aitrillion.com or schedule a call on www.aitrillion.com/support