How Do I Setup Conditional Points Allocation in AiTrillion?
For a long time it was noticed that frequency / targeted activities like buy $X to get Y points and on X orders get Y points were causing an issue, wherein customers would purchase for $X or complete X number of orders, but the orders would get cancelled out. Customers / potential customers like yourself often gave a feedback telling us that points had been given for a target activity but in actuality the target was never completed. After much deliberation, the AiTrillion development team is glad to present conditional points allocation for both these activities.

Here is how you do it: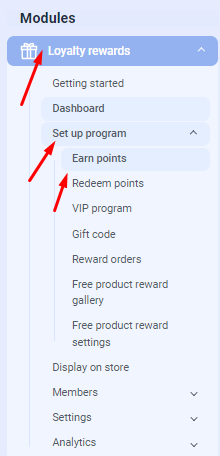 3. Under online store activities you will find the frequency / target activities. Click on the one you wish to setup.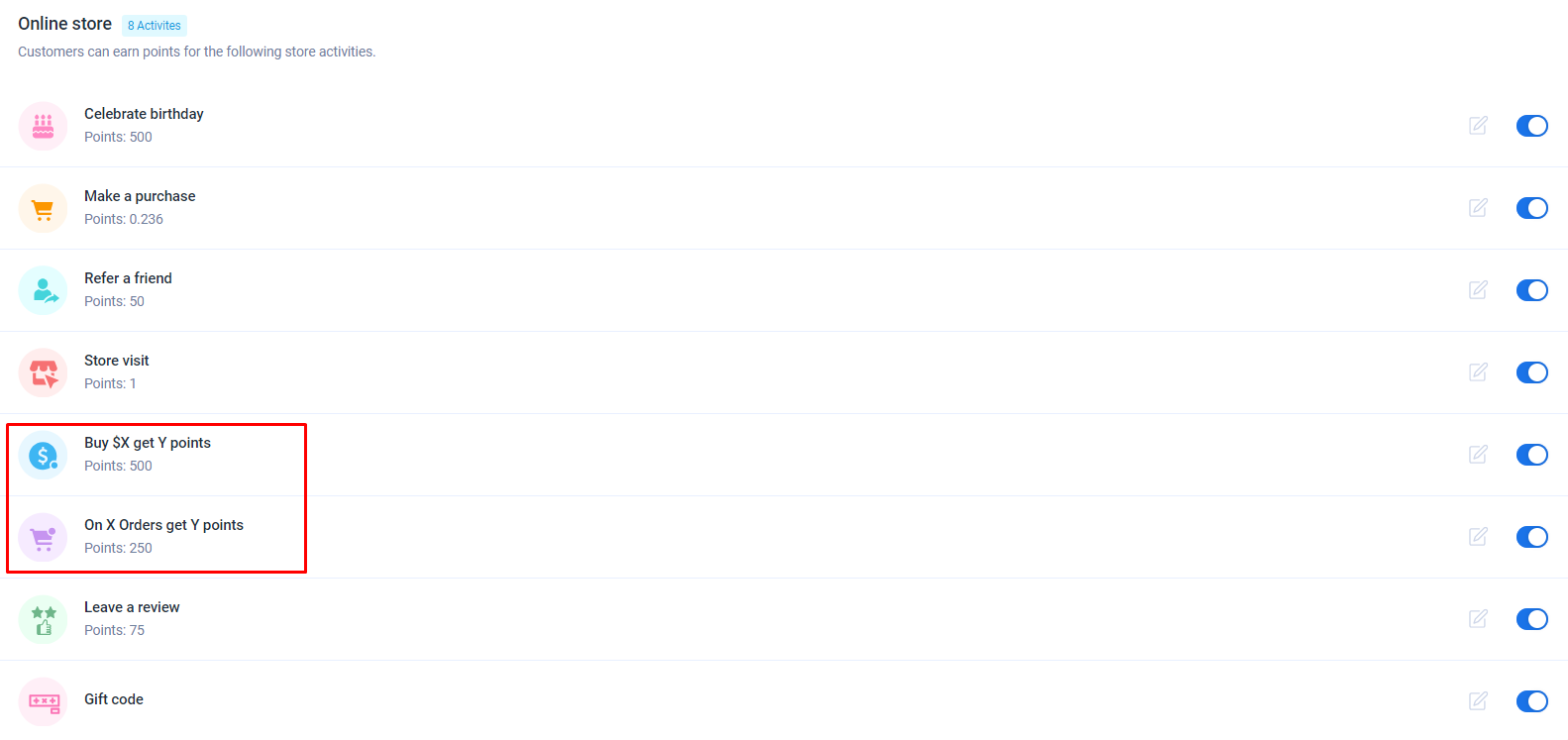 4. You will then see the conditions you can apply under Reward rules.
Make the settings of your choice and save / update to exit.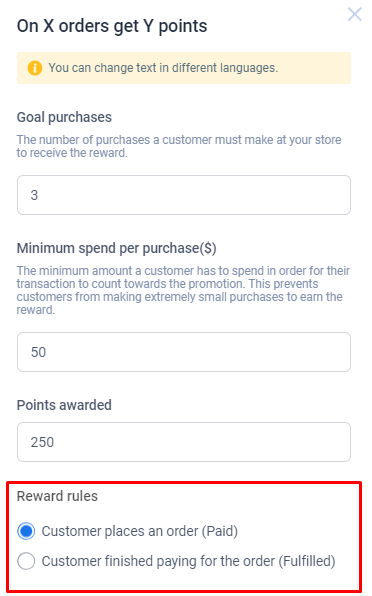 Related Articles

How do we use API for AiTrillion ?

Breaking barriers, creating opportunities! We're thrilled to introduce a groundbreaking advancement that redefines your loyalty program experience. Say hello to AiTrillion Front Store REST APIs, your key to effortlessly integrating AiTrillion's ...

How do I setup loyalty points for web push notifications in AiTrillion

If you want to give loyalty points to subscribers of your web push notifications, you can do so by following the process below: 1. Login to AiTrillion. Then head over to Loyalty Rewards > Setup Program > Earn points 2. Under signup activities find ...

How to setup Gift Code in Loyalty Earn Points

Introduction Now, you can earn customer's loyalty easily by offering gift codes! You can reward your customers on the basis of their purchase actions on your eCommerce store. It encourages your customers to make repeat purchase as they are rewarded ...

How to setup Loyalty Points Expiry

Offer time triggers loyalty benefits to your customers to encourage fast redemption of earned points. Use this guide to set the expiry date, after which all the loyalty reward points earned by a customer shall expire. Step 1. Login to AiTrillion. ...

How to setup Cart Widget Points

Step 1. Login to AiTrillion. Step 2. Go to Loyalty Rewards > Set up program > Redeem Points Step 3. Click on Click To Create button under the cart widget point settings section. Step 4. Enable the Display on Cart switch, and update the point values ...