How do I see the list of Members who are a part of my AiTrillion Recurring Membership system?
1. Head over to the membership section in your AiTrillion navigation panel.

2. In the membership module, head over to the member list option.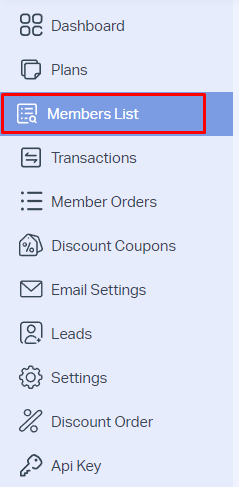 3. You will then be taken to a screen that houses all your members along with their subscription details and plan amounts.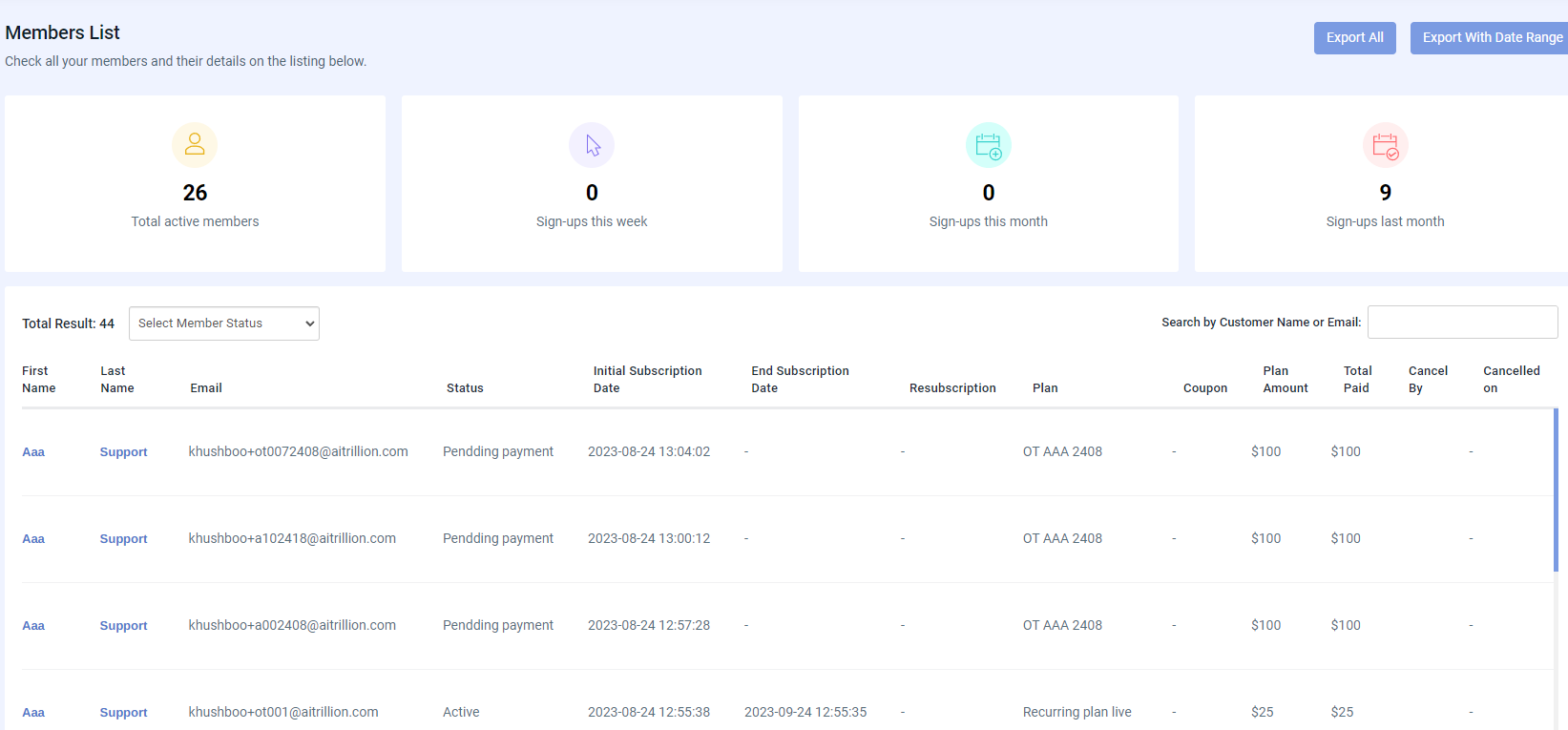 4. If you have a lot of members and the list seems overwhelming, please feel free to use the filters to search for what you need.


Related Articles

How To Import Bulk Members Through CSV On Recurring Membership App?

AAA Membership + Subscription app gives you an option to import bulk members through CSV on the membership plans. You can import the members into a free membership plan or a paid membership plan. When you import members in a paid plan. You need to ...

AiTrillion Membership FAQ

Here are a set of frequently asked questions about the AiTrillion Membership System. Q: Can we set a fix date for the subscription charge but charge the complete amount on the first Subscription? A: This is not possible. You can keep a fixed date for ...

How To Cancel Membership From The Recurring Membership App?

Cancel the member's recurring payment from the membership plans created in your membership module To cancel someone's membership, follow these two easy steps: Step 1. Open the app. Step 2. Navigate to the Members list and find the member whose ...

How To Setup Recurring Membership App?

Watch the Quick Video below to set up the App Membership App Integration Steps Create Plan Add Short-codes in theme liquid files(Optional) Add Short-codes in theme liquid files only if using Restricted Access(Plan Rules) in App Add a button on the ...

FAQ's Recurring Membership App On Shopify

Q. How can we install your app? == You can install it from the Shopify app store here – https://apps.shopify.com/recurring-membership Q. Does your app support quarterly and yearly plans? == Yes, you can create monthly, quarterly, yearly, or even ...