How do I enable the file upload option in AiTrillion Formbuilder?
1. Login to AiTrillion and head over to Formbuilder dashboard.


2. Click on Add a Form as shown below.


3. Choose the type of form you want to create. For this example I have chosen custom form.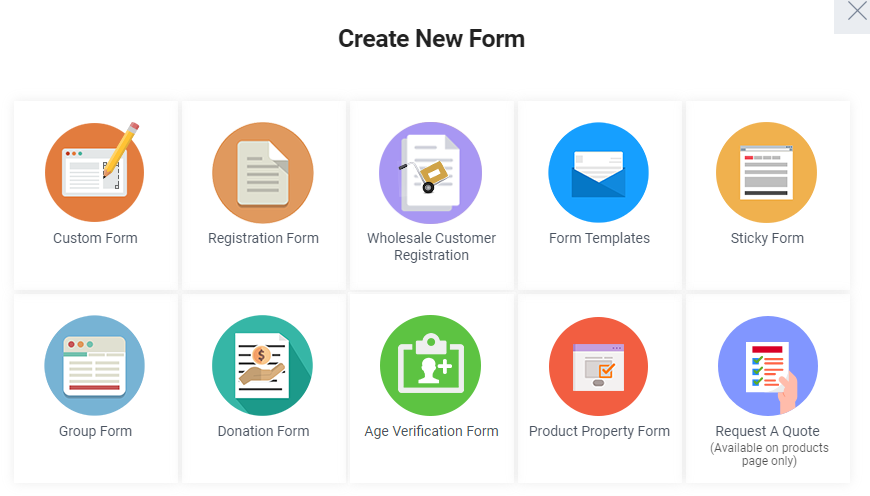 4. Give your form a name and click next.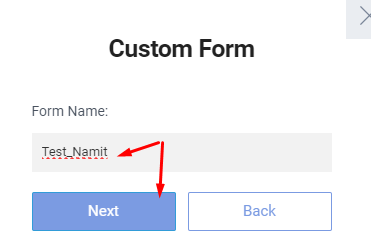 5. In the form elements section you will find the file upload field. Drag and top this field into the build area. You can then follow the instruction
in this KB
to complete your form settings.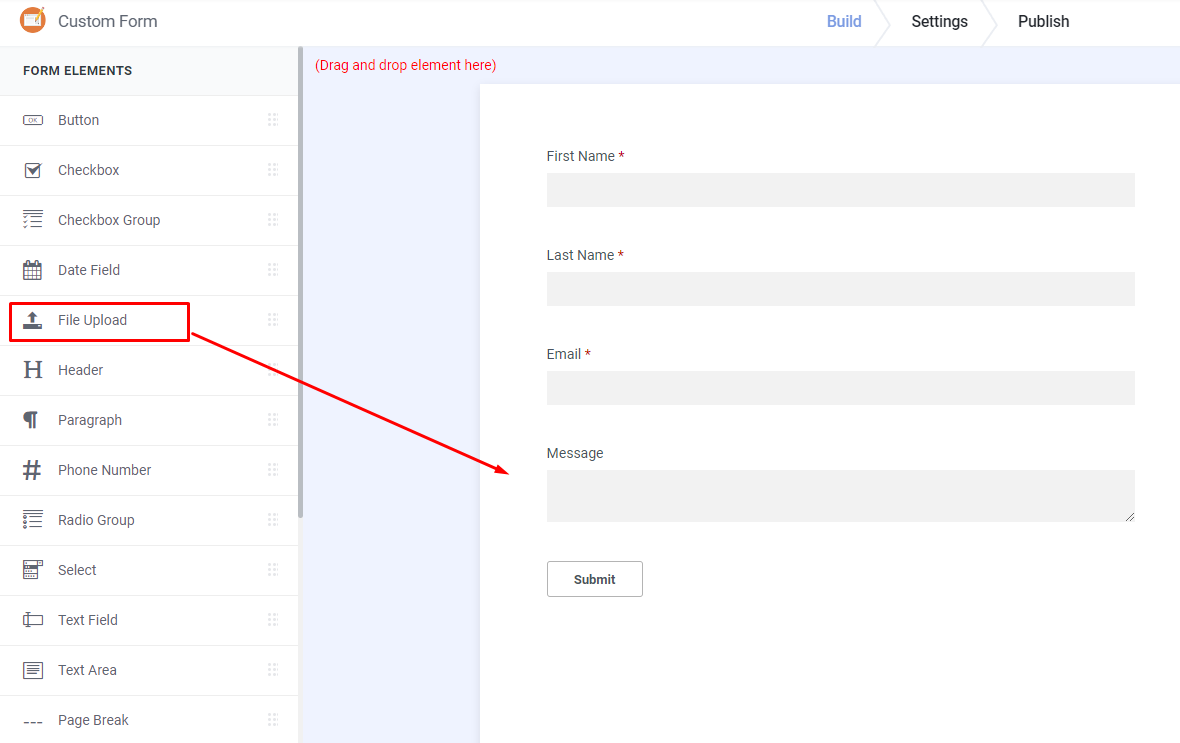 Related Articles

Enable file upload in AiTrillion Formbuilder

How To Enable Two-Step Authentication in AiTrillion

Two-Step Authentication is a type of multi-factor authentication (MFA) that strengthens access security by requiring two methods (authentication factors) to verify your identity. Use this feature on your AiTrillion account today! In AiTrillion, now ...

How can we add/edit/move AiTrillion formbuilder fields?

This article talks about how you can add, edit and move the fields in a custom form inside the AiTrillion Formbuilder. 1. Log into AiTrillion and access the AiTrillion Formbuilder. 2. Create a new form 3. For this example we are using a custom form. ...

How do I enable multiple support agents on my AiTrillion WhatsApp Widget?

You can now choose if you want to offer a single agent assistance on your site with WhatsApp or if you want a multi-agent option. Read this blog to learn how to configure this WhatsApp Facility with AiTrillion. 1. Login to AiTrillion 2. Navigate to ...

How to enable/disable AiTrillion Chat

Use this article to learn how to enable or disable the AiTrillion Live Chat system on your online store. You can easily enable or disable the live chat system by going to module settings after logging into AiTrillion And clicking the edit icon next ...