How do i change the date format for Loyalty and SMS in AiTrillion?
1. Login to AiTrillion. Click your initials in the top right corner and click on my Account in the bar that opens up.


2. Use the front store setting area to change the date format as needed.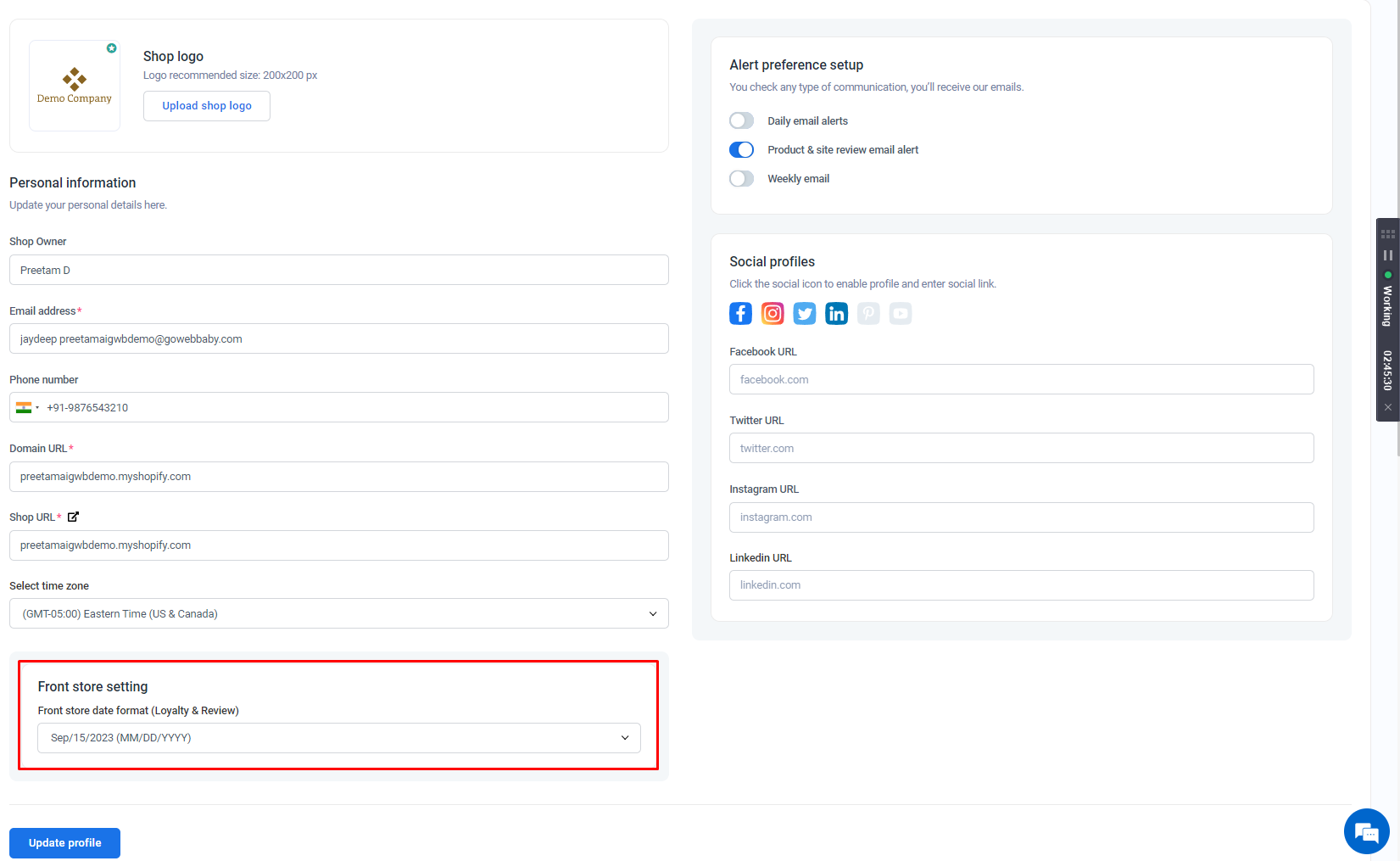 3. Select your choice from the dropdown and click on the update profile button.

Related Articles

How do we use API for AiTrillion ?

Breaking barriers, creating opportunities! We're thrilled to introduce a groundbreaking advancement that redefines your loyalty program experience. Say hello to AiTrillion Front Store REST APIs, your key to effortlessly integrating AiTrillion's ...

How to check for failed SMS in AiTrillion?

1. Login to AiTrillion and head over to the SMS marketing Dashboard. Here you shall be able to see all the sms that failed from your campaigns. 2. Clicking on this tab will bring up a campaign report that will show the failed sms per campaign in a ...

Setup SMS Automation

SMS marketing automation enables eCommerce stores to improve customer engagement and boost sales through personalized text messages triggered by various events. This article will provide you with an overview of all the SMS automation features ...

How to engage more customers with the integration of email, SMS, and web push with loyalty programs and product reviews of aitrillion

Engaging customers is an important aspect of any business, as it helps to build loyalty and drive sales. There is a range of strategies and tactics that can be used to engage customers, including email marketing, SMS marketing, and web push ...

Using a Date Property Trigger with AiTrillion

AiTrillion has recently included a Date Property Trigger in its workflow systems. You can now send automatic emails and design workflows for any of the 4 options that this offers. AiTrillion now has a date property trigger as a part of its workflow ...