Step 1. Login to AiTrillion
Step 2. From the navigation bar go to Smart Popups > Create New > Newsletter Popup
Step 3. Use the three dots in the actions panel to edit any pre-existing newsletter popup or use the blue create button in the corner to create a new popup.
Step 4. Field: This option allows you to customize the fields in your newsletter popup. It is here that you can set opt-in options for WhatsApp and SMS Marketing.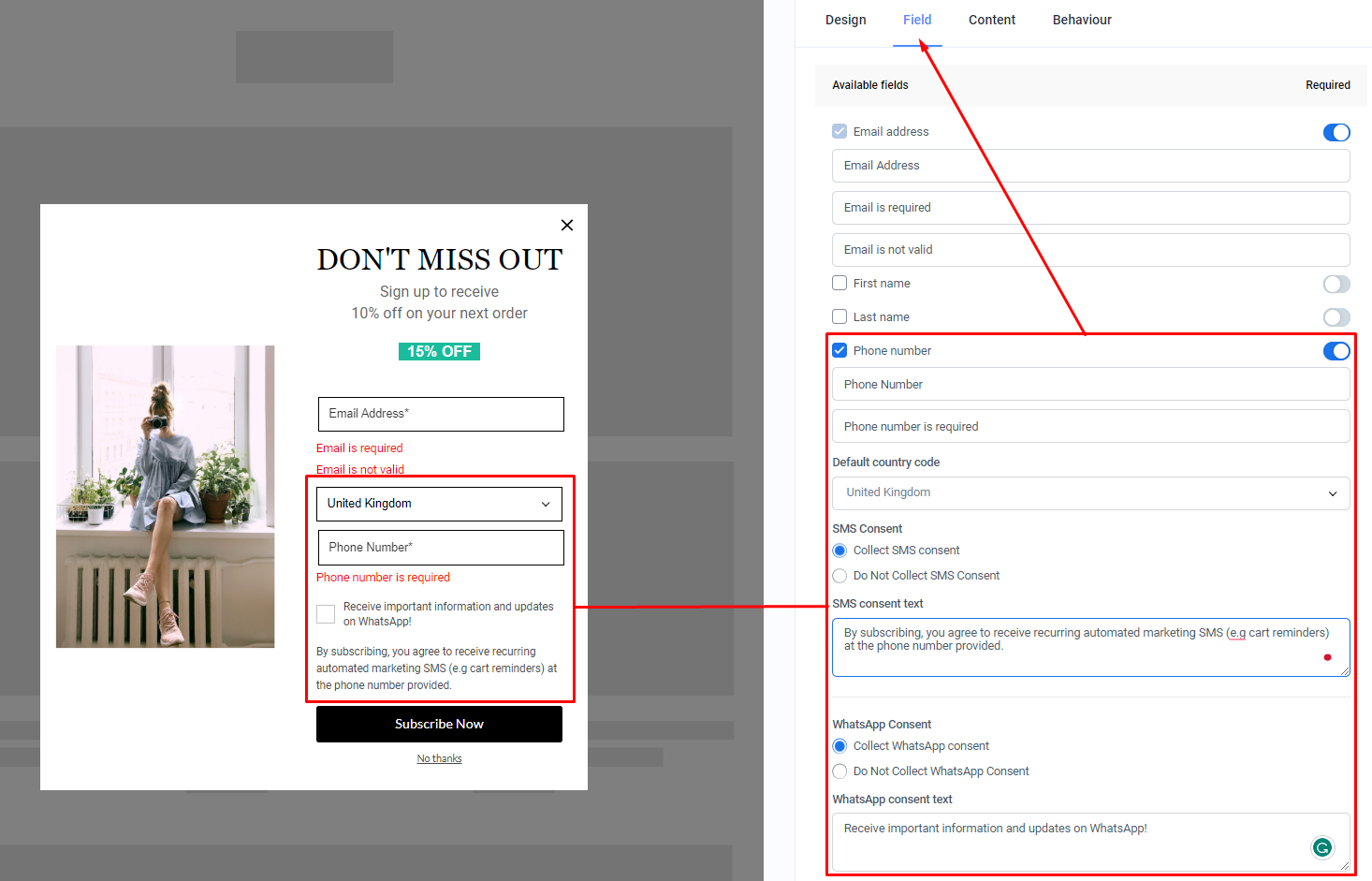 Step 5. Click on the Save button to save the settings. Also, ensure that your popup is turned on.