Editing the profile allows uploading a shop logo, store name, timezone, and social media profile links.
You can open and edit the dashboard page directly from this link.
Note: All these details will be used dynamically in your email templates.

Or follow the below steps:
Step 1. Login to AiTrillion, hover over the profile icon and click on the My Account option as highlighted below.

Step 2. To upload your shop logo, click on the Upload Shop Logo button.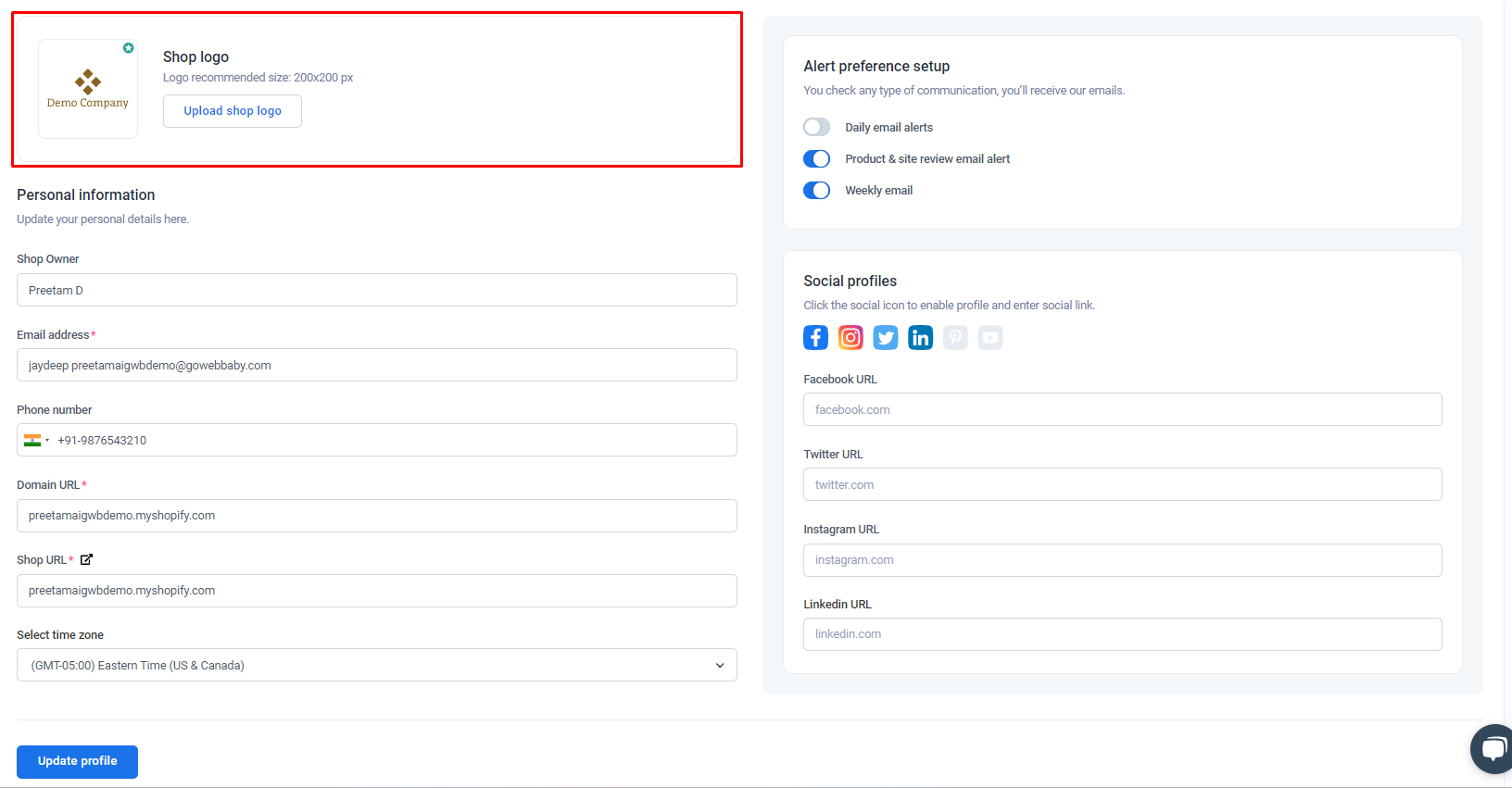 Step 3. Select your logo. Crop the image if needed and click on the Crop and Save button.
Step 4. Update any details you need to and hit update when done.