Create a free product reward in exchange for the points they have earned.
Step 1. Login to AiTrillion.
Step 2. Go to Loyalty Rewards > Redeem Points> Free Product Reward Setting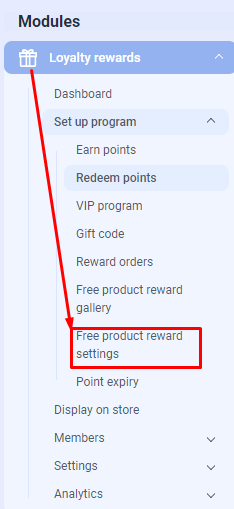 Step 3. Configure the settings according to your requirements then click on the save / update button at the bottom right corner.
Note: Make sure the widget is enabled on the top left corner.

Step 4. Copy the shortcode and paste it onto the page where you want to show the product listing.
Step 5. Now go to Loyalty Rewards >Redeem Points > Create Free Product Reward

Step 6. Click on Create button in the top right corner.
Step 7. A popup will appear.
Step 8. Fill in the details in the popup (Enter the product ID and the number of points to claim the reward). Learn how to get the product ID here.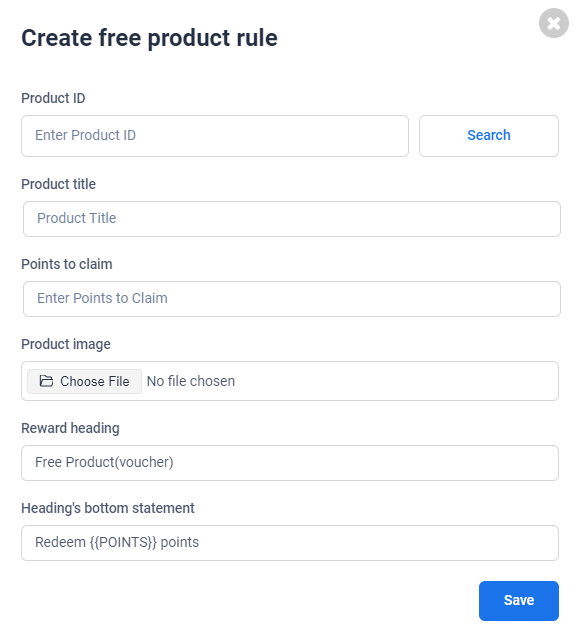 It will look like this in the Store.
Note: Once the customer clicks on the Buy Now button then the discount code will be created automatically and redirected to the checkout page.